USDA readies aid for farmers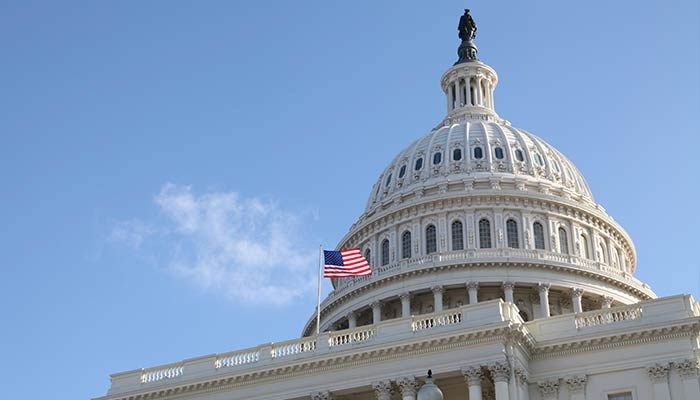 Agriculture Secretary Sonny Perdue announced a $19 billion relief package last week to assist farmers, ranchers and consumers in response to the COVID-19 national emergency.
The program will provide $16 billion in direct support based on actual losses for farmers where prices and market supply chains have been impacted, Perdue said. The USDA will also purchase $3 billion in fresh produce, dairy and meat for distribution to food banks and other groups helping families in need. See additional details about the $16 billion in direct support for farmers at the bottom of this article.
"The American food supply chain had to adapt, and it remains safe, secure, and strong," Perdue said. "This program will not only provide immediate relief for our farmers and ranchers, but it will also allow for the purchase and distribution of our agricultural abundance to help our fellow Americans in need."
The USDA will have another $14 billion available in Commodity Credit Corporation (CCC) funds in July for a potential second round of payments during the summer, but that still represents just a fraction of the requests that are pouring into the department, said USDA Under Secretary Bill Northey.
A surplus of requests
"I know that may sound like a lot of money — and it is — but compar­ed to the losses out there, it is a small amount," Northey said last week on a webinar hosted by the Iowa Soybean Association. "I probably get eight to 20 letters a day from the different commodities that are seeing losses. I'm sure we have about $50 billion to $60 billion worth of demand."
Help for food banks
The American Farm Bureau Federation (AFBF) asked the USDA to purchase surplus farm commodities for distribution to food banks, which are seeing as much as a 100% increase in demand due to COVID-19.
"As you are aware, food banks are under tremendous pressure to meet the skyrocketing demand," AFBF President Zippy Duvall said in a letter to Perdue. "At the same time, however, we are seeing literally tons of agricultural goods being discarded because of the shutdown of so much of the economy. This is an opportunity for USDA to act quickly to produce a win for food banks and a win for farmers."
Northey said the package will address lower crop prices since the COVID-19 outbreak but noted the USDA was working to make sure the payments wouldn't influence planting decisions this spring.
Detailed explanation of $16 billion in direct support for farmers
USDA will provide $16 billion in direct payments to farmers and ranchers including:
$9.6 billion for the livestock industry

$5.1 billion for cattle
$2.9 billion for dairy
$1.6 billion for hogs

$3.9 billion for row crop producers
$2.1 billion for specialty crops producers
$500 million for others crops
Producers will receive a single payment determined using two calculations:
Price losses that occurred January 1-April 15, 2020. Producers will be compensated for 85% of price loss during that period.
Second part of the payment will be expected losses from April 15 through the next two quarters and will cover 30% of expected losses.
The payment limit is $125,000 per commodity with an overall limit of $250,000 per individual or entity. Qualified commodities must have experienced a 5% price decrease between January and April.
USDA is expediting the rulemaking process for the direct payment program and expects to begin sign-up for the new program in early May and to get payments out to producers by the end of May or early June.
Want more news on this topic? Farm Bureau members may subscribe for a free email news service, featuring the farm and rural topics that interest them most!