Celebrating 'opportunity' during National Ag Week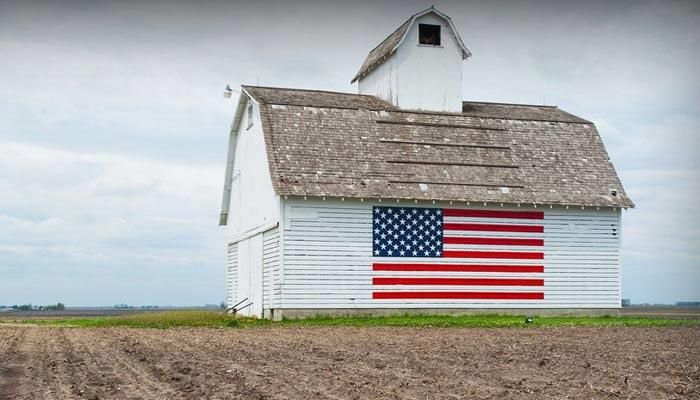 Traveling across state lines into Iowa, large signs declare our corn state as home to "fields of opportunities." If this 'punny' slogan isn't enough to convince people of Iowa's potential as a place to live, a U.S. News and World Report solidifies the sentiment, ranking Iowa number one out of all 50 states in opportunity based on cost of living, household income, food insecurity and equality.
But I'd argue agriculture is also an expansive area of opportunity in our state, given 20 percent of the state's workforce is involved in this industry, an impressive number worthy of celebration during National Ag Week, March 21-27.
Think about it— we're all connected to farmers in some way: veterinarians, crop advisers, bankers, truck drivers, construction workers, teachers, health care workers, manufacturing; a list I would never be able to fully exhaust.
As someone married to a farmer, I fully recognize the immense hurdles for beginning farmers looking to acquire land or farm row crops. However, many are forging their own paths through niche agriculture and non-traditional crops and livestock.
In fact, the top three finalists for the 2021 Iowa Farm Bureau's Grow Your Future award included a full-service cover crop business, a flower and local foods farm and a direct-to-consumer meat business that prides itself on telling the "farm story." Last year's recipients included a cricket farm, a bed and breakfast overlooking an automated dairy milking parlor and a grass-fed beef farm providing customizable beef boxes. No two farms are alike, but through passion, perseverance and listening to consumer demand, each were able to capitalize on opportunity.
In fact, some farmers ventured into custom meat processing after supply chain disruptions during the early days of COVID-19 left some empty meat cases and consumers wanting more. Now, more Iowans are turning directly to local farmers to supply their beloved real meat products.
Innovation and technology in agriculture has also been a tremendous area of growth, and one that Iowa Farm Bureau's Renew Rural Iowa program has been proud to support through mentorship, recognition and early stage investments. Much like Ray in Field of Dreams, Farm Bureau-mentored businesses like ScoutPro, AccuGrain, SwineTech and FarmlandFinder truly did "go the distance" to win the American Farm Bureau Ag Innovation Challenge, competing against other ag tech businesses across the nation. In Iowa, what begins as an idea sketched out on a small-town diner napkin can become something tangible and sought after worldwide.
So, while Iowa continues to rank number one in corn, hogs, eggs as well as the number of acres in sustainable farm practices like conservation tillage and continuous Conservation Reserve Program that capture carbon and promote water quality, it's nice we continue to diversify our rankings portfolio. As the old saying goes, "When opportunity knocks, answer the door." Thank goodness farmers continue to be the ones who get up to open it.
Want more news on this topic? Farm Bureau members may subscribe for a free email news service, featuring the farm and rural topics that interest them most!