An eventful year for agriculture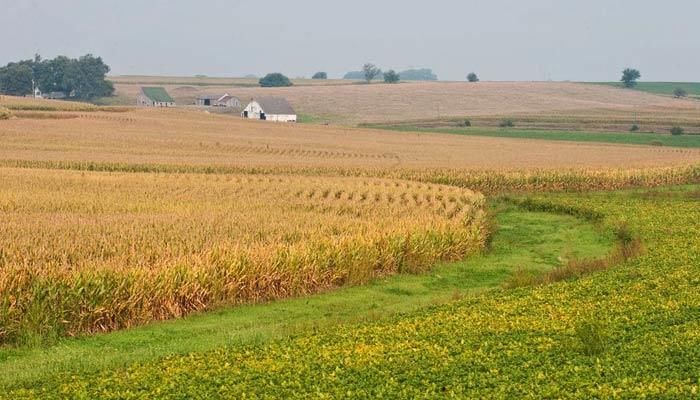 Iowa agriculture experien­ced a more normal year in 2021 after a tumultuous 2020. Still, the year brought plenty of key events and issues which impacted Iowa agriculture in 2021. Here's a look back at the Spokesman's coverage of some of the year's biggest news events:

Property tax reform
The Iowa Legislature passed, and Iowa Gov. Kim Reynolds signed, a key Farm Bureau-supported measure to shift funding for mental health services from property taxes to the state budget. The historic change, which will occur over the next two years, will result in dollar-for-dollar property tax relief for all Iowans, who have seen property taxes more than double in the past 18 years. Iowa lawmakers also approved several other Farm Bureau-supported changes to state income tax policy that will benefit all Iowans.

Cattle market issues
In early 2021, Iowa delegates to the American Farm Bureau's virtual policy ses­­sion successfully advoc­ated for more negotiated sales and market transparency in livestock markets.

Later in the year, Iowa Farm Bureau expressed support for the Cattle Price Discovery and Transparency Act proposed by Iowa Sen. Charles Grassley and other lawmakers. The proposed measure is designed to improve the cattle market by establishing regional thresholds for negotiated cattle sales, creating a library of cattle marketing contracts, prohibiting the use of confidentiality to justify a lack of reporting cattle sales and requiring more timely reporting of cattle carcass weights and the number of cattle delivered for slaughter.

Local meat demand
There was a flurry of activity in local meat processing in Iowa during 2021 as many Iowa livestock farmers started direct marketing beef and pork to meet local demand spurred by the pandemic. However, they found very limited processing capacity.

The Iowa Legislature passed a measure to provide infrastructure funding to small meat processors to increase capacity and add jobs in rural communities. The measure also creates a task force to research creating a new "artisanal butchery" workforce training program in the state.

Water rules concern
Iowa Farm Bureau and other farm organizations expressed "extreme disappointment" after the Environmental Protection Ag­­ency (EPA) announced plans to reverse the current Navigable Waters Protection Rule and develop another new definition of Waters of the United States (WOTUS). "Farmers are committed to water quality efforts and preserving the land; however, they need clarity and certainty in rules to do that," said Craig Hill, a Warren County farmer and former Iowa Farm Bureau president.

The EPA, American Farm Bur­eau (AFBF) said, is returning to an overly complicated interim water rule that could create permit backlogs for the federal government and result in delays for farmers and ranchers. Farmers are particularly concerned the EPA is bringing back the significant nexus test, which could unfairly regulate large areas of private land miles from the nearest navigable water, AFBF said.

A surprise harvest
While yields were variable, most Iowa farmers were pleasantly surprised with their corn and soybean harvests. Reports of better-than-expected yields were common following a summer of below average rainfall that caused steadily worsening drought conditions across much of the northern half of the state.

New IFBF leadership
Calhoun County farmer Brent Johnson was elected as the 14th president of the Iowa Farm Bureau Federation at the organization's 2021 annual meeting recently in Des Moines. He succeeds Craig Hill, who  retired after four decades of Farm Bureau leadership, in­­cluding the last 10 years as president.

Farm Bureau voting delegates also reelected Randy Brincks of Winneshiek County as District 1 director and Matt Schuiteman of Sioux County as District 3 director. Brian Feldpausch of Grundy County was elected to the Iowa Farm Bureau board of directors to represent District 5 following the retirement of Mark Buskohl, who served nine years on the Iowa Farm Bureau board.

Other key events
•  Iowa farmland prices rose sharply in 2021 on strong commodity prices, low interest rates and other factors. An Iowa State University survey showed farmland values in the state rocketed 29% higher during the past year to a record of $9,751 per acre. That was an average increase of $2,193 per acre over 2020.

• Biofuel advocates criticized the EPA after the agency announced, after a long delay,  a proposal reducing corn-based biofuel obligations for petroleum refiners for 2020 and 2021 while increasing the levels back to the statuary 15 billion gallons for 2022. In addition, biofuel advocates fought to bring back year-round sales of E15 after they were blocked by a court ruling in early 2021.
Want more news on this topic? Farm Bureau members may subscribe for a free email news service, featuring the farm and rural topics that interest them most!