Taxation Articles
Iowa Farm Bureau members may subscribe for free email news on taxation, including information about property taxes, farm income and estate taxes, local bonding, and more. Subscribe here!
On Monday, December 21, 2020, Congress passed the Consolidated Appropriations Act, 2021 (CAA) ?, which contains a $900 billion COVID-19 relief package that, among many other initiatives, reauthorizes and modifies the Paycheck Protection Program (PPP).
This episode features a preview of Iowa Farm Bureau's 2021 state legislative priorities (with State Policy Advisor Matt Steinfeldt) and a preview of Iowa Farm Bureau's upcoming Economic Summit Webinar Series (with Senior Economist Dr. Sam Funk).
The Iowa Farm Bureau Federation (IFBF), Iowa's largest grassroots farm organization, will focus its 2021 legislative lobbying efforts on issues most important to members, including protecting property taxpayers.
A strong majority of farmers/farmworkers say the COVID-19 pandemic has impacted their mental health, and more than half say they are personally experiencing more mental health challenges than they were a year ago, according to a new American Farm Bureau poll.
Members will also advocate for ethanol standard, farm driving permit for minors and funding for conservation.
ISU Extension and Outreach is partnering with the Farm Foundation and Personalized Assistance Services (PAS), on a pilot project to offer prepaid stress management and one-on-one coaching to farm families in 20 counties impacted by the derecho
The American Farm Bureau Fed­­eration and more than 60 other organizations are urging Congress to extend tax provisions that promote biofuel production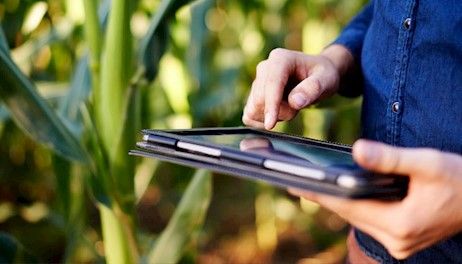 Payments from the Market Facilitation Program, Coronavirus Food Assistance Program, Paycheck Protection Program, crop insurance, etc., have pumped close to $40 billion into the U.S. farm economy in 2020. If you are thinking of deferring any of these government payments, only crop insurance may offer the possibility of deferral.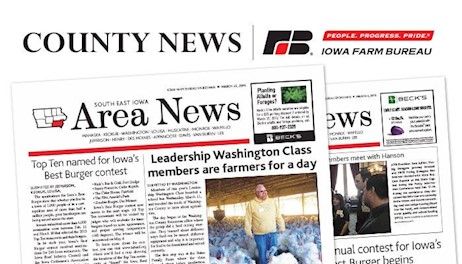 Farmers may need to manage taxable income in 2020 because of added farm support payments and other unusual events.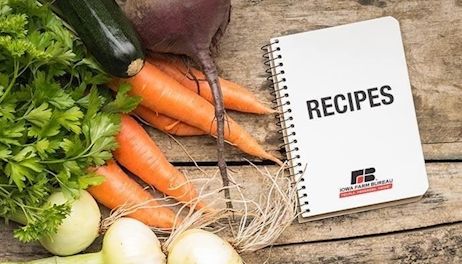 With the 2020 voting complete, Farm Bureau begins work on key agriculture issues.