Iowa Farm Bureau programs and members receive awards and recognition at 104th American Farm Bureau Annual Convention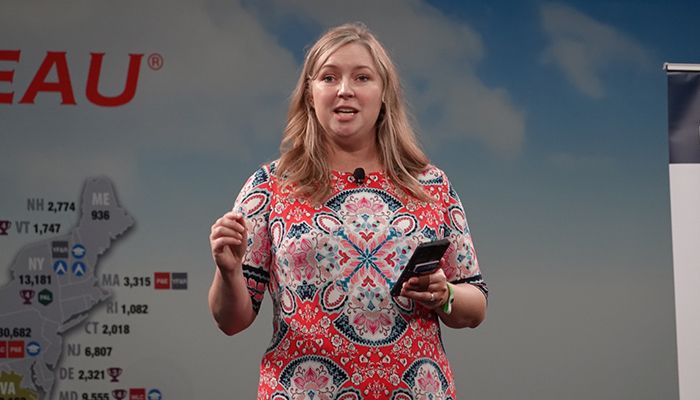 Farm Bureau members from all 50 states gathered at the 104th American Farm Bureau Federation (AFBF) Annual Convention this week in San Juan, Puerto Rico to set the organization's national policy direction for 2023 and recognize the achievements of state Farm Bureaus.  
National Farm Bureau policy set
Delegates to the American Farm Bureau business meeting voted to modernize the farm bill by expanding baseline funding, developing more flexible disaster relief programs and extending protection to more specialty crops. State Farm Bureau voting delegates also formalized Farm Bureau's position opposing the 2022 Waters of the U.S. rule and a proposed Securities and Exchange Commission rule if it requires Scope 3 emissions reporting from farms.
Several Iowa priorities were also adopted into national policy. Iowa delegates pushed to ensure crop insurance premiums were not impacted by specific conservation practices, allowing farmers the freedom to put the most impactful conservation practices on different farm landscapes. Iowa Farm Bureau delegates were also successful in helping to adopt policies increasing price transparency in the cattle market and ensuring cattle are delivered within two weeks after being traded. If delays occur, expenses should then be paid by the packer unless otherwise negotiated, they said. Additionally, within the livestock sector, delegates adopted the prohibition of feeding waste to swine.
Along with Iowa Farm Bureau Federation (IFBF) President Brent Johnson, Iowa's other voting delegates to the 2023 AFBF policy session were: IFBF Vice President Brian Feldpausch of Grundy County; District 4 director Sharyl Bruning of Monona County; Darrick Hall of Jones County; Deanna Brennecke of Decatur County; Craig Recker of Dubuque County; Chris Prizler of Iowa County; Brian Borcherding of Franklin County and Brent Lorimor of Fremont County.  
"Right to Repair" MOU
During the general session, AFBF and John Deere signed a memorandum of understanding (MOU) that ensures farmers' right to repair their own farm equipment. The MOU is the culmination of several years of discussions between Farm Bureau and John Deere. 
"This MOU addresses a long-standing issue for Iowa farmers when it comes to accessing tools, information and resources, needed to keep our equipment in operation, and it provides farmers more options for significant repairs," said Johnson.
Iowa Farm Bureau members recognized
AFBF recognized Iowa Farm Bureau with Awards of Excellence in all four program areas: Advocacy, Coalitions and Partnerships, Engagement and Outreach and Leadership and Business Development. Johnson was also re-elected to a two-year term on the AFBF Board of Directors.  
Several Iowa members also earned honors during the convention, including Melissa Moretz, a Worth County farmer, community volunteer and ag lender who placed in the top 10 of AFBF's Excellence in Agriculture competition.  
Chop Local, an online marketplace specifically for meat, was recognized as a Final Four contestant in AFBF's Ag Innovation Challenge. Team lead and co-founder, Katie Olthoff, competed in a live pitch off with the other semifinalists, sharing their company vision and future market opportunities for direct-to-consumer meat. 
ReEnvision Ag, led by Jayson Ryner of Nora Springs, was recognized as a semifinalist in the contest for his work to develop an innovative planting system that optimizes planting depth and spacing and minimizes soil disturbance.      
Both Iowa member entrepreneurs received $10,000 in prize money; Chop Local received an additional $5,000 for advancing to the Final Four in the challenge. To learn more or apply for the 2024 Ag Innovation Challenge, visit fb.org/challenge.
"Iowa Farm Bureau members have much to be proud of this week after receiving several national awards and recognitions for programs that serve our members," said Johnson. "Innovation and opportunities were on display throughout the AFBF Annual Convention, and we're all proud of Iowa's success from serving members through valuable programming and effective policy."    
Members attended workshops on topics including insights into helping farmers and ranchers cope with stress and anxiety, ways to engage Generation Z, also known as "the change makers," and outlook for the 2023 farm bill. The AFBF Public Policy team also participated in two sessions on the topics likely to emerge as the 118th Congress gets underway. Programming that was broadcast in San Juan can be viewed virtually for 90 days by visiting annualconvention.fb.org/virtual.
Want more news on this topic? Farm Bureau members may subscribe for a free email news service, featuring the farm and rural topics that interest them most!