Four things to know about sustainability in pig farming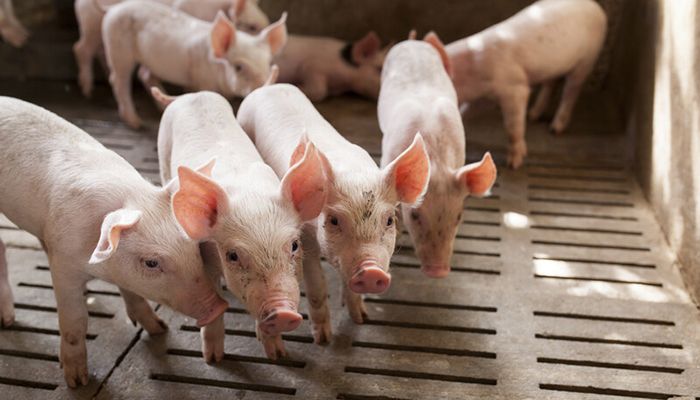 I grew up in a house where Mom kicked us kids out of the kitchen while she cooked. It was her place to regain a sense of peace. And if you're a parent, you know peace and children don't always coincide. 
Now that I'm a mom, I totally get it. But this did lead to me leaving the house after graduation with limited cooking knowledge. So, the other evening when my husband interrupted my book to tell me (again) how much he liked the pork ribs I made, I took it as a huge win. 
Not only is pork delicious, but it's a sustainably-raised source of protein rich in vitamins and minerals like iron and zinc.
Pig farmers are continuously improving their on-farm practices to enhance animal health and protect the environment. In fact, you may be surprised by these four facts:
Farmers are helping achieve these results by applying innovation, technology and new science-based research on the farm. Protecting the environment cannot happen, though, without the emphasis farmers have on animal care. 
Farmers work with veterinarians, obtain certifications and keep up with animal care recommendations to learn the signs of potential disease or illness and how to maintain a low-stress environment. Not only do farmers take pride in raising a healthy animal for us to eat, but if pigs cannot be brought to market due to illness, it's also a waste of resources.
Several technologies can help farmers track animal health. Smart tracking through ear tags or cameras can monitor animal movements and feed intake and alert farmers to variances which could signal a health issue. Devices listen to animal noises and identify classical signs of specific diseases. 
And much like some of our homes have robots to help clean, so do some livestock barns. Even feeders have been designed to allow pigs to eat when they want without making a mess, thus eliminating waste. (Where do I get the toddler version of this?) 
Farmers are also intuitive when it comes to looking at their animals' genetics, keeping detailed records and analyzing what worked and what may need to change. While they continue to make adjustments to their family farms to make improvements, I'll do my best to honor their hard work by making improvements to how I prepare pork!
Except for ribs—sounds like I've got that down to a farmer-approved science.
Want more news on this topic? Farm Bureau members may subscribe for a free email news service, featuring the farm and rural topics that interest them most!