Chinese Ministry of Commerce Announces Tarriffs on 128 U.S. Products Incuding Pork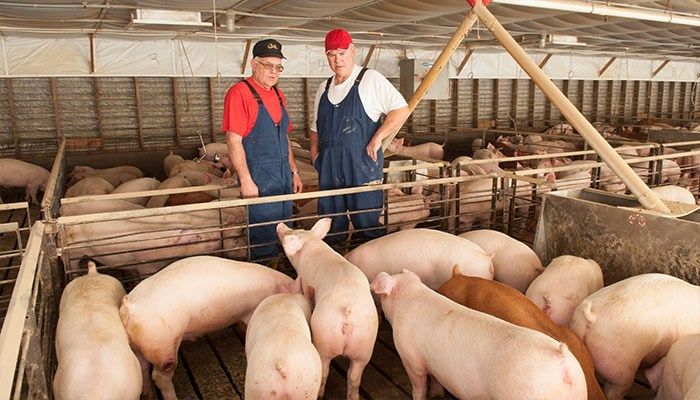 Steel and Aluminum Tariff Impact Explained
There has been a lot of talk on tariffs during the month of March, however, the specifics of what has been happening is still unfolding. The goal of this article is to shed light on how these decisions have been unfolding.
The Basics
Initially there were talking points from President Trump about tariffs on all steel and aluminum entering the United States. Then on March 8th the official Presidential Proclamations 9704 and 9705 adjusting imports on steel and aluminum were officially issued. Further on the 18th of March the Secretary of Commerce, Wilbur Ross announced the exclusion process that explains the procedures for excluding products from the recently announced tariffs. In a Department of Commerce public affairs release Ross said, "These procedures will allow the Administration to further hone these tariffs to ensure they protect our national security while also minimizing undue impact on downstream American industries."
Within the presidential proclamations specific steel and aluminum tariffs were announced at 25% and 10%, respectively. Additionally, there were specific classes of steel identified, not just all steel or aluminum, an important fact to note.
Steel articles include:

Aluminum articles include: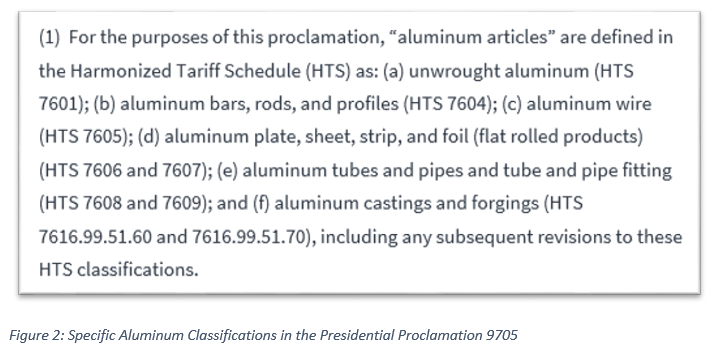 Furthermore, Mexico and Canada were initially exempt, then shortly after the exclusion process was released Australia, Argentina, Brazil and South Korea were exempted from steel and aluminum tariffs. This was announced by the United States Trade Representative's Robert Lighthizer who said President Trump, "has decided to pause the imposition of the tariffs with respect to those countries." Thus, something more than 40% of steel and aluminum imports into the United States have been exempted from the tariffs.
Contextual Information
Steel and aluminum imports into the United States found in the following Figures 3 & 4 show the top countries from which the U.S. relies upon for imports of these two commodities. Steel imports from Canada come in at $5 billion annually (2017), and aluminum imports from Canada amounted to $8.4 billion in 2017 (14%). China imported $3.4 billion of aluminum into the U.S. in 2017 (10% of aluminum total imports). China (although not pictured) imports $637 million annually of Iron and Steel (2017).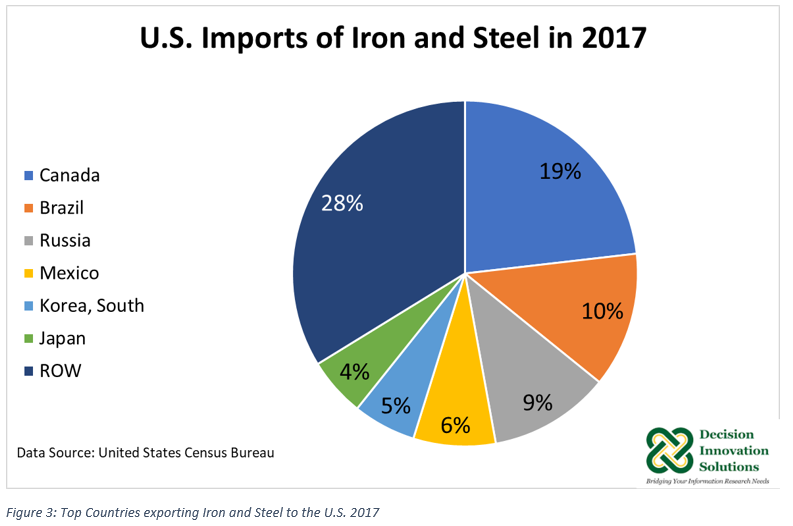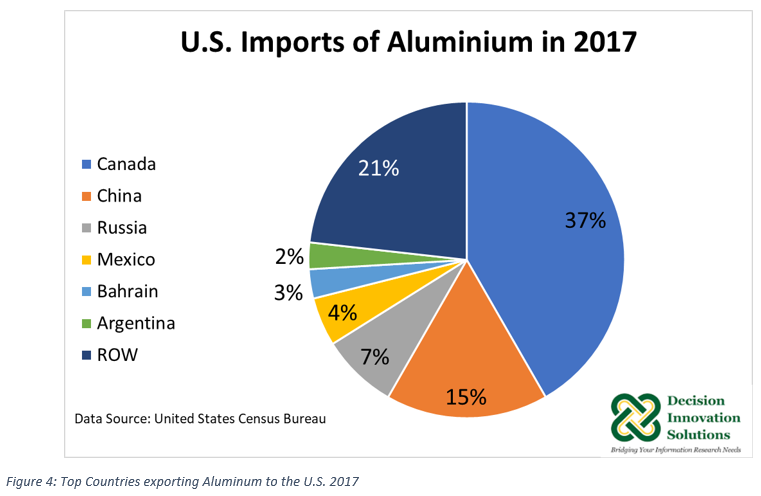 Chinese Retaliatory Measures
After the initial announcement of U.S. tariffs of selected forms of steel and aluminum China's commerce ministry announced 128 U.S. products with an import value of $3 billion would be subject to new tariffs. Some of these products fell under a 15% tariff and others (including pork) fell under a 25% import tariff. It is likely that these tariffs will have minimal impact on Chinese consumers as readily available alternative suppliers exist for many of these products. For example, It is likely that the decrease in pork exports to China from the U.S. would be replaced by exports from the European Union to China. See Figure 5 for Pork and Pork products imported into China from the top countries.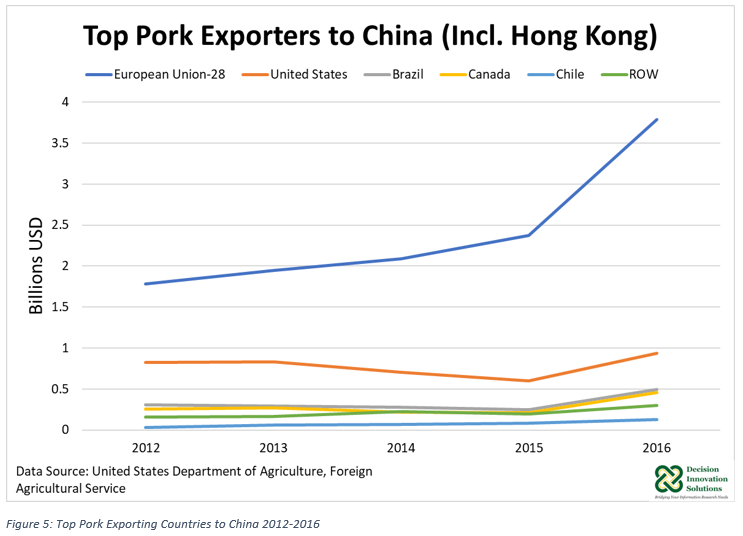 Other Agricultural Products?
Soybean exports to China are significant and have been pointed at as a commodity China may select for further tariff impositions in response to the announcement by President Trump of potential import tariffs on $60 billion of imports from China that, to date, are unspecified as to which products.
It should be noted, however, that China tends to import whole soybeans to support the soybean crushing industry within China. Top countries exporting soybeans to China include Brazil, the U.S., Argentina, Canada and Uruguay. However, Brazil and the U.S. are the dominant exporters. For whole soybean exports, both the U.S. and Brazil exported about $14 billion worth of soybeans in 2016. From 20165 to 2016, US soybean exports to China increased $4 billion, while the value of Brazilian exports to China continued a slight downward trend from the 2013 peak of $17 billion to $14 billion in 2016. See Figure 6.
Soybean meal exporters on average export significantly less, in the low million-dollar range, with one spike in 2014.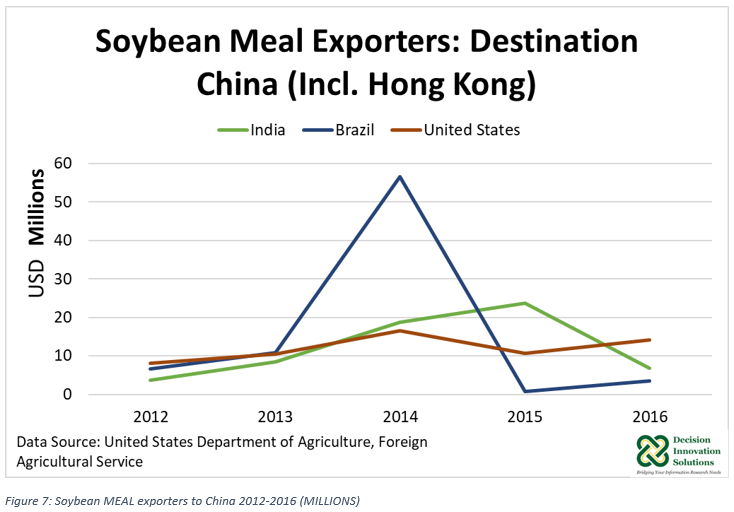 Considering the amount of soybeans that the U.S. and Brazil currently export to China, it is less likely that China would increase tariffs on soybeans or soy products. If tariffs were levied on soybean imports to China, the end users (Chinese soybean meal crushing plants and ultimately Chinese hog and poultry producers) would be the ones paying the tariff. There are not any significant alternative outlets which can be tapped for more soybeans, thus the potential tariff would become a burden on Chinese industries.
This is different that the situation with regards to U.S. pork exports to China that received a 25% tariff because China has a substantial alternative markets to call upon in the European Union to make up for a decrease in U.S. pork purchases.
Summary
In summary, there were talking points originating from President Trump highlighting the need for steel and aluminum tariffs throughout the end of last year. Two official Presidential Proclamations were issued on the 8th of March 2018. In retaliation China countered with a 128-item list of U.S. goods to have new tariffs levied. The U.S. tariff talking points originally said all countries would pay tariffs, however the official proclamations excluded Canada and Mexico from these requirements, and later exclusions were extended to Australia, Argentina, Brazil and South Korea. This is where the discussions currently stand, the most recent development being an additional (but unspecified) penalizing action announced by President Trump of another $60 billion worth of Chinese goods to be levied under the tariff. How China might respond to actual imposition of additional tariffs is yet to be seen.
Want more news on this topic? Farm Bureau members may subscribe for a free email news service, featuring the farm and rural topics that interest them most!