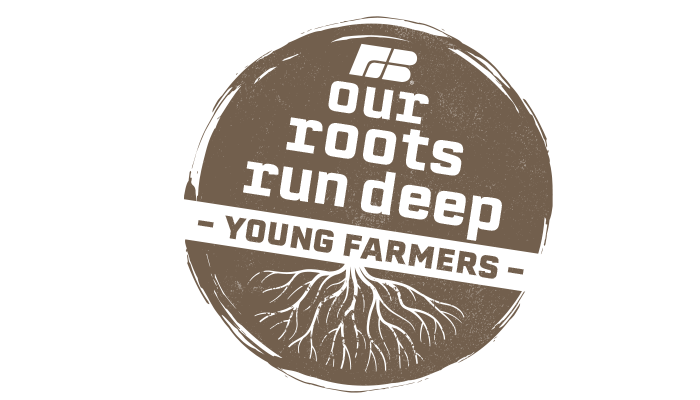 Join us for the 2023 "Our Roots Run Deep" Young Farmer Conference taking place on Friday, January 27 and Saturday, January 28 at the Iowa Events Center in Des Moines, Iowa.
Friday, January 27, 2023
1:00 PM
Tour Check-in (Pre-registration required.)

1:30 PM
Industry Tours (Depart from Hotel)
 1. Iowa State University Feed Mill
 2. Iowa State University Veterinary Diagnostic Lab
 3. National Animal Disease Center
 4. Iowa Farm Bureau Campus
 5. Corteva Automated Greenhouse
 6. Iowa State Fair – Behind the Scenes

4:30/5:00 PM
Tours Return

4:30 PM
Registration & Social Hour (Cash Bar)
Merchandise fundraiser for Seeds of Hope Foundation

6:00 PM
Dinner (Seating by District)
Welcome - Young Farmer Chair & IFBF President

7:00 PM
Farm Raised
Tim the Dairy Farmer, Comedian
Tim is a Florida dairy farmer who believes that if you can grow it, pick it, pluck it or pull it, there's a joke in there somewhere. While he travels the country performing at county fairs, country music festivals and agriculture-related events, Tim still enjoys farm life and milks cows, which he says keeps his hands warm. His true passions in life are farming, making people laugh and eating beef jerky. Tim is the funniest farmer you'll ever see.

8:05 PM
District Gatherings facilitated by YFAC District Representatives
Meet your Young Farmer Advisory Committee representatives and expand your personal network of young farmer friends and contacts.

9:00 PM - 11:00 PM
Casino Night
You can roll the dice, bet the house or double down, all with our funny money. At the end of the night, cash in your winnings for raffle tickets for an array of VERY nice prizes. Everyone goes home a winner after a night of fun and games with your fellow young farmers.
---
Saturday, January 28, 2023 
6:30 AM
Breakfast

8:00 AM
Morning Welcome - Mike Naig, Iowa Secretary of Agriculture
Young Farmer Leadership Award & Videos

8:30 AM
District Gatherings facilitated by YFAC District Representatives
Find out about young farmer events in the district and provide input into future activities. If it's your first time at the conference, this will help you navigate through the agenda choices.

9:30 AM
Break

10:00 AM
Breakout Sessions  – Round 1

11:15 AM
Breakout Sessions  – Round 2

12:30 PM
Lunch 
Grow Your Future Award Pitch-off & Voting

2:15 PM
Breakout Sessions  – Round 3

3:15 PM
Break

3:30 PM
Discussion Meet Orientation
Sponsored by Ziegler Cat and Altorfer Cat

3:45 PM
Discussion Meet Round 1          
Join others interested in today's critical issues for a free-wheeling discussion that helps you build communication skills, develop an understanding of important ag issues and explore how to pool knowledge to solve problems. Contestants and spectators will both learn a lot! (Spectators welcome!)

4:45 PM
Discussion Meet Round 2
All contestants participate in two rounds, with a different question and different competitors in the room.

Alternatives to the Discussion Meet
3:30 - 5:00 PM
Afternoon Session 1 – Small Business Showcase          
Lisa Shimkat, State Director, America's SBDC - Iowa; Lille Beringer-Crock, Beringer Family Farms Beef; James and Megan Holz, Iowa Cover Crops and more
Are you interested in starting your own business? Lisa will discuss resources available to small business owners and issues to consider as you are in the planning stages. Visit small business owners in a farmers' market atmosphere to have one on one conversations to learn about their experiences.

3:30 - 5:00 PM
Afternoon Session 2 – Carbon Credit Simulation    
Alejandro Plastina, Associate Professor, Iowa State University Extension & Outreach TBD, Farm Management Specialist, Iowa State University Extension & Outreach
Economists at Iowa State University Extension and Outreach did research and comparisons on multiple carbon credit programs. Comparisons were made on payments per new carbon credit, cost of participation, eligible crops, credit verification and much more. Learn how to use the simulation supported by this research.

5:00 PM
Social Hour  

6:00 PM
Dinner
Discussion Meet & Grow Your Future Award Results
7:00 PM
Born to Succeed
Braxten Nielsen
In 2017, Braxten Nielsen was in a rodeo accident that left him with a broken back. Doctors told him he was paralyzed from the waist down and gave him a 5% chance to ever walk again. Determined to defy the odds, Braxten made it a goal to walk out of the hospital. Less than two months later, Braxten made that goal a reality and nothing has been able to slow him down since.

8:00 - 11:00 PM
Young Farmer Networking & Grand Prize Drawings
Take some time to get to know the other Young Farmer Conference attendees! Whether you're meeting up with some old friends or new ones, take the opportunity to stick around to visit with your peers.
Thank You to our Conference Sponsors:


Return to young farmer Conference