Variety of learning opportunities for farmers at 2018 Iowa Pork Congress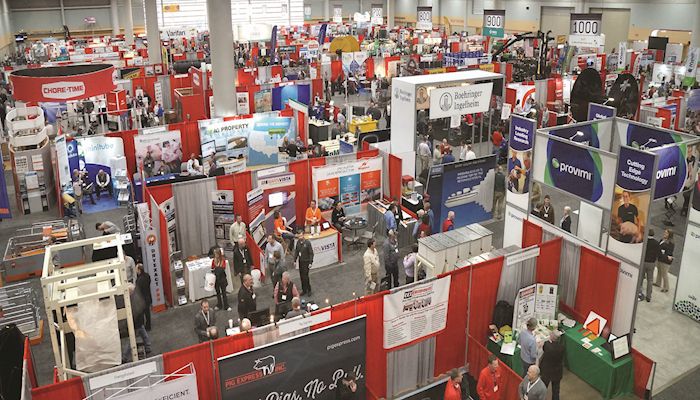 Monday, January 22
Taste of Elegance Reception (Invitation Only)
6:30 p.m.
Meeting room level
Tuesday, January 23
Iowa Pork Producers Association (IPPA) Annual Meeting
10 a.m.
Rooms 307-310
IPPA Annual Meeting Luncheon
12 p.m. – 1 p.m.
Rooms 317-319
Iowa Pork Congress Kickoff Reception & Auction
5 p.m.
Rooms 316-320
Wednesday, January 24
Iowa Regulations & Nuisance Case Update
Eldon McAfee – Brick Gentry Law Firm
9:15 a.m. – 10:30 a.m.
Rooms 105 & 106
Eldon McAfee is back to lead off the Iowa Pork Congress seminar slate. He will discuss practical aspects of compliance with Iowa DNR regulations as well as other environmental compliance and protection. McAfee will discuss current Iowa environmental regulations, specifically the DNR livestock rule changes that went into effect on Dec. 14, 2016, and provide an update of current nuisance cases across Iowa.
Pork Quality Assurance Plus certification
Mark Storlie – Iowa State University
10 a.m. – 12:30 p.m.
Room 103
The Iowa Pork Producers Association and Iowa State University Extension are teaming up to offer PQA Plus certification at no charge. For more information, contact Drew Mogler, IPPA producer education director, at 800-372-7675 or dmogler@iowapork.org. The purpose of this program is to encourage producers to be proactive in providing the best possible care for their animals and show commitment to the ethical principles of pork production as outlined in the We Care responsible pork initiative.
Utilizing Livestock Manure in a Cover Crop Program
Dr. Dan Andersen – Iowa State University
Dr. Matt Helmers – Iowa State University
10:45 a.m. - 12:15 p.m....
Members Only Content
Join Iowa Farm Bureau or login to view all members only content and receive other member benefits.