Can I use E15 in my vehicle? The benefits of biofuel for your wallet and the economy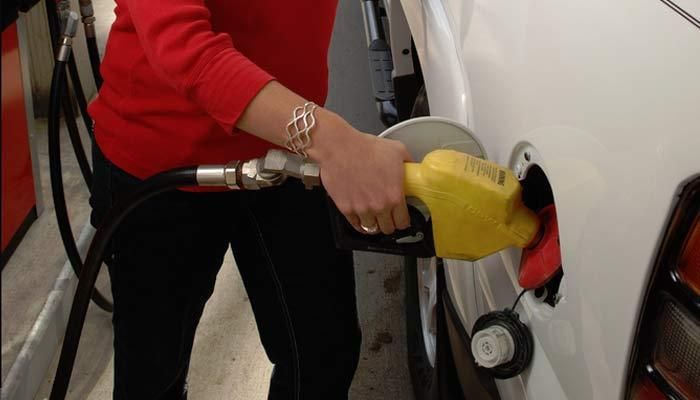 With family scattered across the Midwest, the holidays for my family usually mean many miles traveling interstate highways with several refueling stops along the way. Along with an estimated 42 million other Americans, I plan to travel over Memorial Day Weekend. Regardless of where you're from or where you're headed, motorists will notice one thing for sure this year; fuel prices are surging!
Prices at the pump are currently 30 percent higher than Memorial Day Weekend last year, and motorists are taking steps to make the best fuel choice for their wallet and vehicle. As consumers today, we have more purchasing options than ever before, and that applies when filling up your vehicle, too.
Whether you're riding a motorcycle or driving a passenger car, SUV, or diesel truck, there are several options to choose from when filling up your tank, but only one has an Iowa connection. That's because ethanol is made with corn, and 30 percent of all ethanol comes from Iowa. With ethanol blends ranging from 10-85 percent, making the right choice comes down to many things, but did you know all 2001 and newer passenger vehicles, SUVs, and light-duty trucks are EPA-approved for E15, a blend of 85 percent gasoline and 15 percent ethanol? The E15 blend provides greater savings at the pump for drivers with virtually the same fuel economy, while utilizing more Iowa-grown ethanol.
Newer Flex-Fuel Vehicles (FFVs) can use E10, E15, or E85, a fuel containing up to 85 percent ethanol. While FFVs seem like a new concept for many drivers, they have been on the market for nearly 20 years, and there are 16 million FFVs on the road today. Cars have driven more than 100 million miles without any negative side effects.
Today's consumers are demanding more fueling options for their vehicles, which is why 25 percent of new vehicles sold in the U.S. are FFVs. The same trend is occurring with new diesel trucks, where most diesel engines accept biodiesel blends, a cleaner-burning diesel containing anywhere from 5-50 percent biodiesel made from soybeans.
By supporting renewable energy and choosing E15 or a higher ethanol blend at the pump, you're supporting Iowa's communities. Iowa leads the nation in corn and ethanol production, but did you know the ethanol industry supports more than 43,000 Iowa jobs? With 41 corn ethanol plants across the state, ethanol is a huge economic driver in countless communities across Iowa.
In addition to supporting Iowa's farmers and rural communities, you're also making an environmentally-friendly decision when filling up with renewable fuels. Corn ethanol reduces greenhouse gas emissions by 43 percent compared to conventional gasoline. Last year, the U.S. used enough ethanol to offset the need for 343 million barrels of toxic petroleum products like MTBE, benzene, Toluene, and xylene, all which carry detrimental impacts on human health. That amount would fill 22,000 Olympic-sized swimming pools, which was avoided, thanks to farmers producing ethanol.
Year after year, farmers embrace the latest innovation to improve efficiency and produce more while using fewer resources to conserve and protect the environment.
So, if your family will be on the road this holiday weekend, and your vehicle allows for it, I encourage you to try a higher ethanol or biodiesel blend at the pump and feel good knowing you're making an environmentally-friendly decision and supporting Iowa communities, and saving money while you're at it.
By Andrew Wheeler. Andrew is Iowa Farm Bureau's Public Relations Coordinator.
Want more news on this topic? Farm Bureau members may subscribe for a free email news service, featuring the farm and rural topics that interest them most!