Protecting Property Taxpayers, Continuing Progress in Conservation and Addressing School Infrastructure Funding Among Iowa Farm Bureau Priorities for 2016 Legislative Session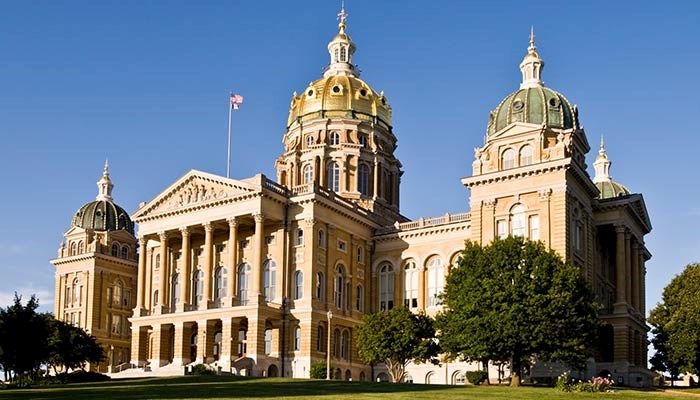 The State's Largest Grassroots Farm Organization Focuses on Measures That Benefit All Iowans
Iowa Farm Bureau Federation's 2016 (IFBF) priorities are focused on securing adequate funding to continue to advance Iowa's water quality efforts, extending funding mechanisms that protect property taxpayers and address school infrastructure funding.
"Farm Bureau has long worked to advance Iowa's water quality and soil conservation efforts and it's important that work continues in the 2016 legislative session," says IFBF President Craig Hill. "Using the Iowa Nutrient Reduction Strategy as our science-proven guide, Iowa farmers have made great strides in planting cover crops and installing conservation structures and we need to keep that momentum going, because we know it's working; while Iowa distributed a record $8.78 million in conservation cost share dollars last year, farmers more than matched that state investment with $12.8 million of their own funds. Keeping the momentum moving forward to measurably improve water quality takes generational investment and commitment."
Farm Bureau will also work with legislators to update the state's one-cent sales tax used for school infrastructure. Farm Bureau members favor the elimination of a scheduled sunset on the Secure and Advanced Vision for Education, or SAVE program, and will also work to encourage increased public input and property tax relief with SAVE funds across the state.
Farm Bureau has long been committed to addressing funding mechanisms to help reduce the burdens placed on property taxpayers. "Iowans will pay more than $5 billion in property taxes this year and the legislature has the opportunity to address several measures to help ease that burden and make us more competitive nationally, for small business growth," says Hill. Farm Bureau will work with the legislature to ensure that property taxpayer protections are extended in the mental health funding system by extending the statewide cap that keeps property tax contributions limited and controlled. The legislature must also extend the funding mechanism that ensures increases in education are funded by the state, which has saved property taxpayers over $31 million the past three years.
As part of their ongoing efforts to ease tax burdens on Iowans, IFBF will once again work to ensure that Ag Land/Family Farm and Homestead property tax credits remain unchanged from last year's levels, as well look for opportunities to couple Iowa's tax policies with federal tax policies.
Want more news on this topic? Farm Bureau members may subscribe for a free email news service, featuring the farm and rural topics that interest them most!