Education Articles
Iowa Farm Bureau members may subscribe for free email news on education, including stories about education funding and curriculum, the integration of agriculture into the classroom, and more. Subscribe here!
Iowa State University (ISU) has launched the search for the next endowed dean of the College of Agriculture and Life Sciences, and director of the Iowa Agricultural and Home Economics Experiment Station.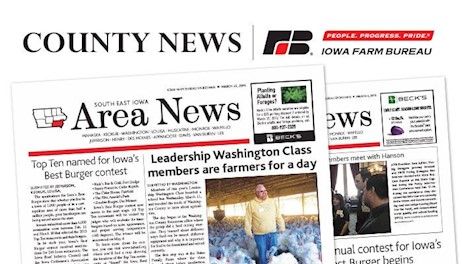 Iowa Farm Bureau's 2018 Young Farmer Conference will be held Feb. 2-3 at The Meadows Hotel and Conference Center in Altoona.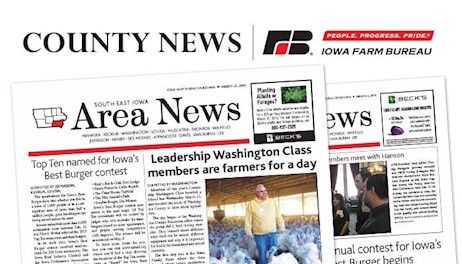 As 2018 gets off to a fast, but chilly, start here in Iowa, folks in agriculture are looking over some very long to-do lists for the new year.
The Iowa Farm Bureau Federation (IFBF) and Iowa State University (ISU) Athletics are offering an opportunity to witness ISU's entire run at the Big 12 tournament by entering to win the "Hilton South" Farm Strong® Challenge.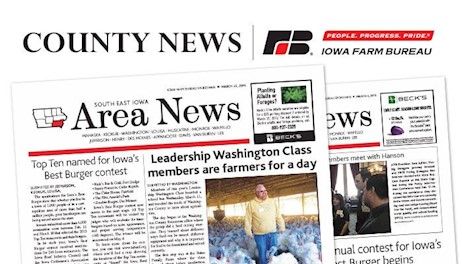 The Iowa Agriculture Literacy Found­ation is announcing a new cross-curricular program for elementary, middle, and high school students to engage with and understand beef production.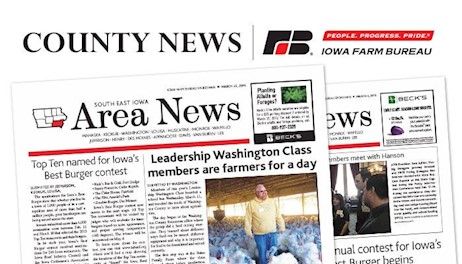 A recently introduced bill that would allow schools to give students more milk choices will enhance the efforts of school nutrition programs to provide nutritious meals and teach healthy eating behaviors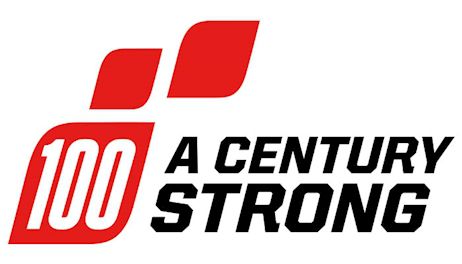 The State of Iowa is requesting the dismissal of a lawsuit filed in October by animal rights groups and others that challenges Iowa's law, known as the Ag Fraud law.
Farmers are finding a wide variety of ways to connect with consumers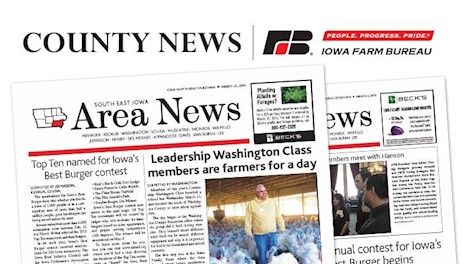 The climate for business start-ups in Iowa is as good as anywhere in the country due to programs like Renew Rural Iowa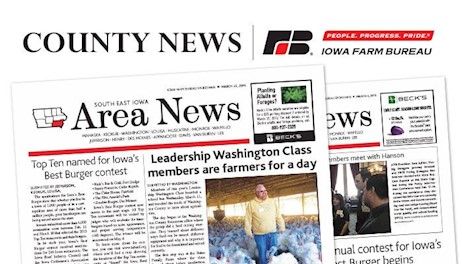 It isn't easy getting started in farming, but young farmers can achieve success with a willingness to learn, to accept change and to take risks,