New NASS analysis shows Iowa farmers continue to efficiently raise livestock and grain despite market challenges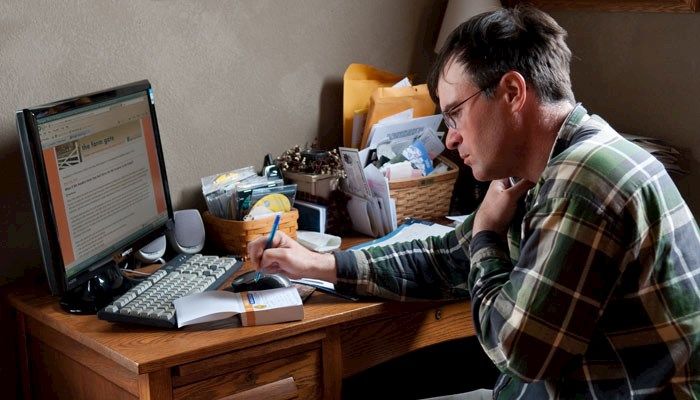 For the second time in Iowa history, corn yields broke 200 bushels per acre, yet the money it costs Iowa farmers to grow those crops, exceeds the revenue they get from selling them. These facts and more are detailed in the 2018 Iowa Agricultural Statistics, a 112-page comprehensive analysis compiled by the Iowa office of the National Agricultural Statistics Services (NASS) and released by the Iowa Farm Bureau Federation (IFBF).
According to the 2018 Iowa Ag Statistics book, the 2016-17 marketing year average price for corn was $3.30 per bushel, down 6 percent from the previous year. However, it costs farmers $3.48 per bushel to grow that corn. Although soybean prices were up 5 percent to $9.34 per bushel, it is still below the production price of $9.46 per bushel. Because the gap between the cash price of grain and the futures price has been wide, Iowa farms saw a record in 2017 of on-farm storage capacity. IFBF Director of Research and Commodity Services Dave Miller says many farmers are opting to store their grain on farm instead of at their local cooperative to cut storage costs until price margins are more certain. They are also trying to tackle grain farming's biggest expenses—land and seed prices.
With more than half of Iowa's farmland being cash rented, many farmers are trying to work out fair prices with their landlords. Average cash rent prices in Iowa dropped from $230 an acre to $219 from 2017 to 2018. Miller also says farmers are cutting costs by selecting seed varieties with less traits. For example, farmers may forgo purchasing seed with an added trait like the insecticide Bt. In 2009, 14 percent of farmers purchased Bt corn. In 2018, only 3 percent did.
The Iowa Ag Statistics book also shows that Iowa continues to be a national leader in pig farming with 22.8 million hogs in the state. "Pig numbers continue to increase every year by 3 to 5 percent which is being supported by enlarged cold storage capacity and expanded employee shifts at Iowa packing plants," says Miller. From 2016 to 2017, Iowa's plants produced an additional 174 million pounds of red meat which includes beef, mutton and pork. Iowa also continues to be the number one egg producer in the nation. Bouncing back from the Avian Influenza outbreak, 2017 saw an increase of 2.35 billion eggs from 2016.
"While we continue to see uncertainty in the agricultural markets and continued negotiations on trade agreements, Iowa's farmers continue to forge on ahead," says Miller. "Despite challenges, our Farm Bureau members are finding ways to improve their land through conservation efforts and add value to their farms with livestock."
The stats book can be ordered, for a cost of $12, from the Marketing and Communications Division, Iowa Farm Bureau, 5400 University Avenue, West Des Moines, Iowa 50266. Checks should be made payable to the Iowa Farm Bureau.
Want more news on this topic? Farm Bureau members may subscribe for a free email news service, featuring the farm and rural topics that interest them most!