Analysis shows Iowa continues to lead in agriculture but still faces market challenges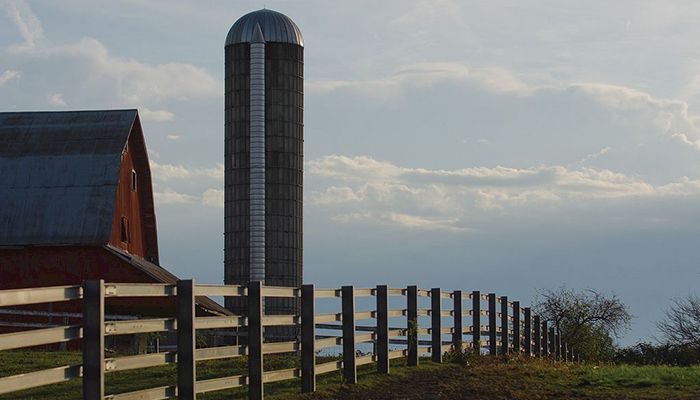 Iowa continues to remain a powerhouse in United States agriculture according to the 2019 Iowa Agricultural Statistics, a 112-page comprehensive analysis by the Iowa office of the National Agricultural Statistics Service (NASS) and released by the Iowa Farm Bureau Federation (IFBF). Last year, Iowa farmers averaged 196 bushels per acre of corn compared to the U.S. average of 176 and raised 57 bushels of soybeans, compared to the U.S. average of 51.6.
Iowa's farmers continue to be the leaders of pork production, raising 31 percent of the nation's hogs, and is also ranked fourth in cattle on feed (cattle expected to become select, choice or prime beef). Because of its strong livestock sector, Iowa continues to increase its processing of red meat products including beef, pork and mutton. Processing plants in Iowa produced 7.70 billion pounds of red meat in 2018, an increase of 471 million pounds from the previous year.
"The 2019 Iowa Ag stats speak to how important agriculture is to the state," says Director of the NASS Upper Midwest Regional Office Greg Thessen. "It's one of our major industries, and it's not just corn, soybeans, hogs and cattle. There are other niche farms and small farms that sell at farmers markets."
These stats can also give people an overall view of the "health" of the state's farm economy, Thessen says. "It gives people an idea of the amount of money it takes to be a farmer. Farmers have a lot of money invested into their operations which in turn affects their local community." Beyond that, agribusinesses and other expanding businesses in Iowa use county agricultural data to decide where their business can thrive based on the local farm economy, he says.
However, Iowa grain farmers continue to work within narrow—and sometimes negative—margins as corn and soybeans cost more to produce than the price a farmer receives for them. Soybean "ending stocks"— or, soybeans that are leftover after being fed to livestock, used for seed, crushed for soybean oil and exported to other countries— continue to compound from year to year. The carryover of soybeans from the 2016-17 crop marketing year brought 2018 soybean ending stocks to 438 million bushels. This glut further depresses soybean prices and shows an urgent need for negotiations with China—the top recipient of U.S. soybeans.
"Iowa farmers are building from the conditions shaped by last year and some further market challenges they've faced this year," says Dr. Sam Funk, IFBF director of agriculture analytics and research. "It is important to consider where we have been and market conditions. How relatively current markets handle the productive capacity of Iowa agriculture provides indicators of supply and demand conditions moving forward."
This $12 stats book can be ordered from the Marketing and Communications Division, Iowa Farm Bureau, 5400 University Avenue, West Des Moines, Iowa 50266. Checks should be made payable to the Iowa Farm Bureau.
Want more news on this topic? Farm Bureau members may subscribe for a free email news service, featuring the farm and rural topics that interest them most!