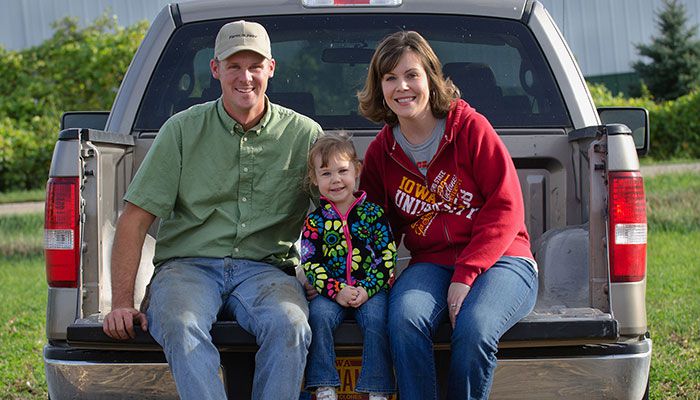 From representing their public policy interests at the local, state and national levels to enhancing market opportunities and providing critical information, Iowa Farm Bureau strives to ensure farm families thrive now and for generations to come.

Working with their peers in all 99 Iowa counties, Farm Bureau members strengthen funding and opportunities for water quality and conservation, champion home-grown renewable energy, protect taxpayers, and more. Our legislative work, alone, saves the average Iowa farmer thousands of dollars per year.
The average Iowa farmer saves thousands of dollars per year thanks to Iowa Farm Bureau's legislative work.
But Farm Bureau's work for farmers and agriculture extends far beyond the policy arena.
Our Young Farmer Program provides networking opportunities and cutting-edge information to Iowa's young farm families, and we work to provide growth opportunities for future farmers through our Take Root farm succession program.
Our member benefits offer farmers exclusive savings on the equipment and products they need, and our weekly member newspaper (the Iowa Farm Bureau Spokesman) is Iowa's leading agriculture news source. With a weekly circulation of roughly 90,000, it is the most read weekly agriculture publication in the U.S.
The Iowa Farm Bureau Spokesman has the largest circulation of any weekly agriculture publication in the U.S.
Join our work on behalf of Iowa's farm families! Become a Farm Bureau member today!
---
Recent News

- IFBF's Take Root program helps farms sustain from generation to generation
- Iowa Farm Bureau partners with John Deere on new member savings program
- IFBF urges EPA to rescind and quickly replace WOTUS rule
- IFBF 2017 annual meeting to celebrate achievements
- FB members help defeat anti-livestock petition