Record attendance marks Iowa Farm Bureau's annual meeting centennial celebration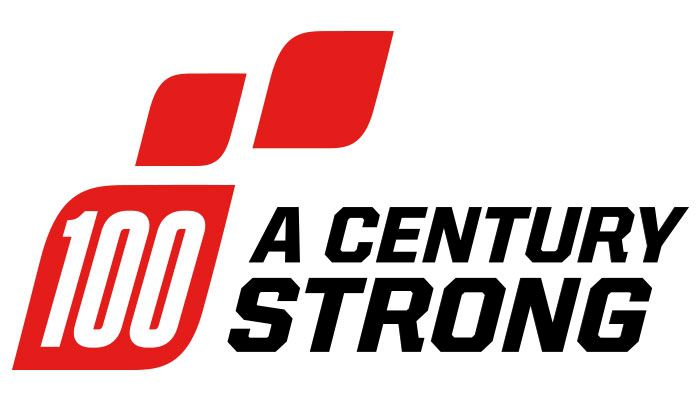 Former NASA Astronaut and Mount Ayr Native Peggy Whitson Keynotes Meeting
A record crowd of more than 1,000 Farm Bureau members packed the Community Choice Credit Union Convention Center in Des Moines December 3-5 to celebrate the 100th gathering of the state's largest grassroots farm organization. The Iowa Farm Bureau Federation (IFBF) gathering was the culmination of 'The Year of Farm Bureau', as designated by Governor Kim Reynolds in January of 2018.
IFBF President Craig Hill said IFBF is strong because of its members and sound business decisions made by the organization's founders and previous leaders. "Our foundation was thoughtfully constructed to withstand the test of time and has been thoughtfully preserved over the decades. I have no illusions that we alone can predict the future; we need only to look back with amazement to the first 100 years of Farm Bureau to know we are in store for a trajectory of accelerated change."
The Ackworth livestock farmer also assured members that while their organization is strong, the path forward that guarantees success for all Iowa agriculture is paved by innovation. "Technology moves us forward and we need to get behind innovation and good old Iowa entrepreneurship to maintain our leadership as an agricultural powerhouse. I believe Iowa's biggest challenge to growing innovation is about raising awareness of the talents and gifts that already exists within our beautiful state. Iowa has been an innovator for years, birthplace of everything from John Deere to sliced bread. The list could go on… but raising innovation awareness and encouraging economic development here in our rural communities is essential. I can tell you with confidence that if we continue to abide by our core values of integrity, grassroots leadership and innovation, we will remain strong," said Hill.
IFBF farmers packed the room for break-out sessions to hear about consumer trends in Iowa restaurants and grocery stories. Jessica Dunker, CEO of the Iowa Restaurant Association, told farmers that Iowans are hungry for unique cuts of protein, and ordering more and more beef, pork and chicken when they dine out. In fact, Dunker says, "Southern comfort food, such as pork butt (pulled pork), has flourished in top national chains and local establishments alike. In fact, pork butt use in restaurants increased 66 percent over last year." Reynolds Cramer, CEO of Fareway grocery stores, told farmers that his family's confidence in Iowa livestock farmers drives their success. With 123 Stores and 11,000 employees, Fareway has even added new Meat Market stores that cater specifically to Iowa carnivores. "At Fareway, we're proud of not only the job we do, but the job many of you (farmers) do. This is why we have such quality products of all kinds in our meat case. We know that people aren't going to stop buying proteins; it's always going to be there. It just has to be marketed a little bit differently," said Cramer.
A seminar on promoting and fostering economic development in rural communities had standing room only at the IFBF Centennial Annual Meeting. Megan McKay was one of three entrepreneurs who shared her journey to success. When McKay started Peace Tree Brewing in Knoxville in 2009, her goal was to enrich the quality of life in her hometown, so she developed craft brews, but her business vision was about more than creating a product. "It was something that we could make in Knoxville, we could create a tap room where the community could gather, we could create jobs and we could incorporate the arts and enrich our community," said McKay.
Today, Peace Tree distributes its beer throughout Iowa and in Nebraska and has added locations in Des Moines and Grinnell. Importantly, McKay said, the brewery has created a meeting place in Knoxville where people like to gather. "We wanted to create a spark in town, and I think we've done that."
Another big draw at the 100th IFBF Annual Meeting was keynote speaker, Peggy Whitson. Whitson, a former NASA astronaut, grew up on a farm near Mount Ayr and has fond memories of showing calves in 4-H. Whitson says she learned the importance of resilience, team work and adaptability while on the farm and her upbringing inspired her to reach for the moon. "I remember when Buzz and Armstrong walked on the moon, because it was the next year, Dad got a pilot's license. When I graduated high school, it was the first year they picked female astronauts, including Sally Ride. That's when I realized my interest in biology and chemistry might be something that would allow me to become an astronaut. It didn't happen overnight. But I became the first female to command an international space station. Today I tell people, whatever your goals are, set them high. But enjoy the journey of getting there."
For a look at presentations, award ceremonies or addresses from the 100th annual Iowa Farm Bureau meeting, visit www.iowafarmbureau.com.
Want more news on this topic? Farm Bureau members may subscribe for a free email news service, featuring the farm and rural topics that interest them most!