Lawmakers stressing NAFTA's value to Trump officials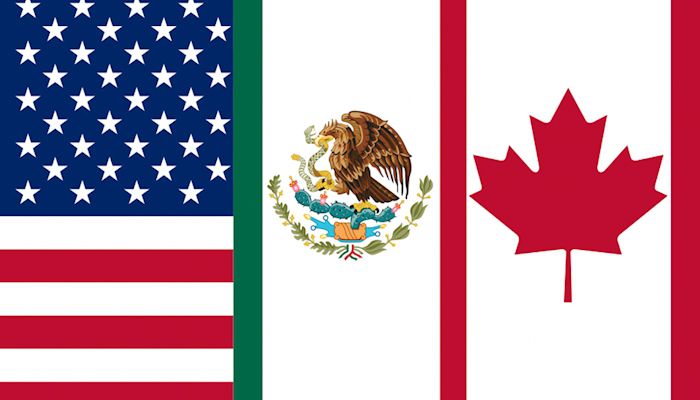 Farm state lawmakers, along with farm and business groups, last week dialed up the pressure on the Trump administration to keep the United States in the North American Free Trade Agreement (NAFTA), the 23-year-old trade pact with Canada and Mexico.
Iowa Sens. Joni Ernst and Charles Grassley joined a bipartisan group of 18 senators who sent a letter that called on U.S. Commerce Secretary Wilbur Ross to produce an analysis of the economic effects to farmers of any major changes to NAFTA.
The lawmakers are concerned because Ross, one of the key trade officials in the Trump administration, had earlier downplayed the importance of NAFTA to the U.S. economy and said that Canada and Mexico had far more to lose if the trade pact unravels.
The ag state senators strongly disagreed and reemphasized the need to keep the United States in NAFTA. "The agriculture industry does not want to see momentum hindered, especially at a time when net farm income has declined approximately 50 percent over the past four years," the senators wrote in the letter to Ross. "It is imperative that before any changes are made to NAFTA, or any other free trade agreement, that economic analysis that illustrates the impact on the full supply chain of the industries involved be shared."
Playing defense
Defending NAFTA has taken on a new urgency among farm state lawmakers, farm groups and agribusiness as trade officials from the United States, Canada and Mexico continue to renegotiate the trade pact. The administration has said it wants to wrap up the negotiations by March to steer away from the pressure from the midterm elections.
Trade agreements, like NAFTA, are worth fighting for because they break down protective barriers and keep U.S. farmers competitive in world markets, according to agricultural economists. Without the agreements, U.S. farmers will face higher tariffs and tougher competition, especially in the importing countries that have negotiated free trade deals.
"The markets in Mexico and Canada really bloomed for us under NAFTA," Chad Hart, Iowa State University crop market specialist, said recently. The agreement, he said, helped create strong demand for Iowa's chief ag products: corn, soybeans, pork and beef. In addition, exporters and importers have built an integrated system that has smoothed out logistics of shipping to Mexico and Canada.
Big for Iowa
In all, about 49 percent of all Iowa ag exports headed to NAFTA countries in 2016, according to a report released last week by the American Farm Bureau Federation (AFBF). The report showed that 35 percent of Iowa's exports headed to Mexico last year and another 14 percent was shipped north to Canada.
Iowa is far from alone, said AFBF economist John Newton. "There are many states that depend heavily on NAFTA as a share of their ag exports," he said.
Want more news on this topic? Farm Bureau members may subscribe for a free email news service, featuring the farm and rural topics that interest them most!