Japan continues to choose U.S. red meat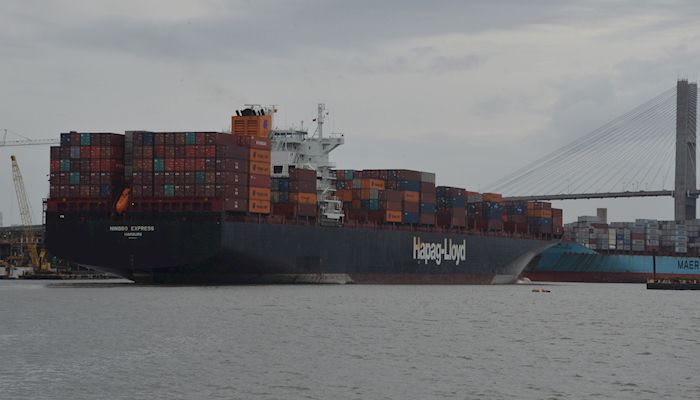 Japan was a bright spot for U.S. meat exports in July, according to the U.S. Meat Ex­­port Federation (USMEF). And a recent USMEF trip there found immense potential for even greater U.S. meat purchases.
The USMEF hosted about 20 producers representing all sectors of its membership, including the beef, pork, corn and soybean raisers, on the trip. Calling itself the 2018 Heartland Team, the group was made up of farmers from Iowa, Nebraska, South Dakota, Oklahoma, Idaho, Missouri and Arkansas.
"The primary purpose of our trip is to show our group the export market potential in Japan and how USMEF works with the trade here in Japan to develop the international market opportunity," Dan Halstrom, president and CEO of the USMEF, said during a recent conference call from its office in Tokyo.
The trip reflected recent July export records, which showed a high demand for U.S. beef and pork products, Halstrom said. It also showed a bounce back after several years out of the Japanese market. The United States resumed its shipments of beef into Japan beginning in June 2017 after a 14-year absence following the case of BSE in the United States in 2003.
U.S. beef exports to Japan hit a post-BSE volume high in July, reaching 31,883 metric tons (up 15 percent from a year ago) valued at $196.3 million (up 12 percent), USMEF records show.
Japan was the leading value destination for U.S. pork in July. Exports to Japan totaled 31,248 metric tons in July, up 10 percent from a year ago, while value climbed 6 percent to $127.2 million.
Conley Nelson, the Midwest general manager of Smithfield Foods from Algona and the USMEF chair-elect, said the trip showed not only the taste for U.S. meat, but also the growing potential for market share there.
Younger generation
"There's a younger generation here in Japan that is eating less fish and more red meat, which really opens up greater opportunities for us," Nelson, a pig farmer, said.
While there, the team interacted with more than 200 buyers during a reception and trade seminar. They also met with consumers, showing them American-style cooking and grilling techniques.
Kevin Ross, president of the Iowa Corn Growers Association from Underwood, said the USMEF trip gave the group an opportunity to see how they market beef there. It was also a chance to connect with consumers there, promoting the American style of eating and grilling.
"We think that'll move more meat into the marketplace at a higher level because we eat larger cuts than they traditionally do here," he said.
Boosting grain demand
Ross, a cattle and grain farmer, said Japanese consumers eat far less red meat per year than Americans. That provides an opportunity to not only sell more beef and pork, but also grain used to feed the cattle and hogs, he said.
"Exports are important to corn, and meat exports are important to corn," Ross said. "And the fact is the Japan market is extremely important to us as well. There's a lot of corn that's exported through beef and pork for us back home, so that's what makes this market hugely important."
Japanese consumers care about quality and have a taste for American meat products, Ross noted.
"The Japanese clearly understand quality, high marbling cuts. There's just an advantage we have feeding corn and grains in the U.S. to create that marbling. No question in that whatsoever. I think that's a huge advantage for U.S. beef over Australian beef and pork," he said.
Want more news on this topic? Farm Bureau members may subscribe for a free email news service, featuring the farm and rural topics that interest them most!