Iowa ag retailers launch water quality collaboration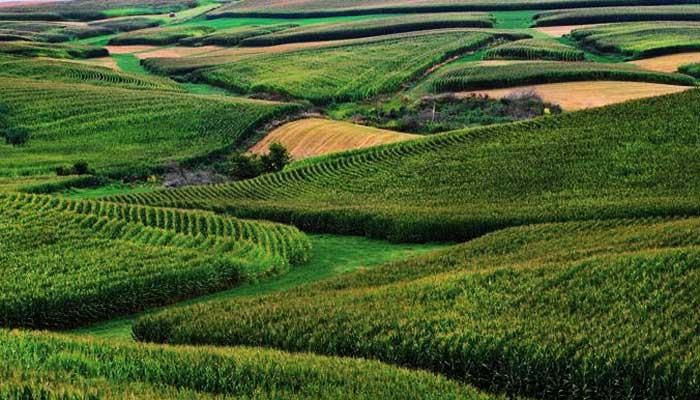 Iowa's ag retailers have joined with farm groups and others to launch a new collaboration that is designed to measure and validate the environmental progress that farmers are making statewide, foster additional improvements and enhance the role of certified crop advisors and ag retailers as "change agents" to encourage farmers to adopt practices to conserve soil and improve water quality.
The new organization, called the Iowa Nutrient Research and Education Council (INREC), will work with co-ops and other ag retailers across the state to develop, document and analyze conservation practices, said Dave Coppess, INREC chairman.
Joining the whole system to­­gether in support of the Nutrient Reduction Strategy only makes sense since it takes everyone in the system to produce Iowa's crops, Coppess said. "It's important that we engage representatives from all of Iowa's agriculture organizations to generate satisfactory solutions for Iowa and our consumers. Our goal is to capture and share the progress of Iowa's water quality initiatives to support this mission."
A key thrust of INREC is to engage Iowa's thousands of certified crop advisors (CCAs) and ag retailers with farmers' environmental programs, said Craig Hill, Iowa Farm Bureau Federation president, who is the INREC vice chairman. He noted that crop advisors and retailers are the most trusted sources of information for farmers, according to a recent Iowa State University (ISU) Farm and Rural Live poll.
Documenting all efforts
"Certified crop advisors work very closely with farmers to establish cropping plans on every field, every year," Hill said. "It's essential to have these professionals work in sync with farmers on conservation and water quality efforts, and that's what INREC is designed to do."
Hill said INREC will also help capture information on farmers' conservation and water quality efforts that are outside of government programs. "This work has been largely undocumented in Iowa, but we know there are many farmers who are investing in conservation and water quality practices using their own funds, without any government cost share. INREC will help us gather information on that so we can highlight those efforts to the public," he said.
INREC will help Iowa's ag professionals be more effective with outreach and training so they can advise farmers about the right environmental technologies and practices for their farms, said Joel Brinkmeyer, CEO of INREC.
"In order for the Iowa Nutrient Reduction Strategy to be successful, farmers need some assurances that the practices being recommended are validated. It's about trust," said Brinkmeyer. "By work­­ing with ISU researchers, various strategies can undergo neutral science testing to be evaluated for their water quality effectiveness, allowing ag retailers to be confident about the environmental impact of the product or services they sell and farmers to be confident their investment will have the intended outcomes. The end goal is to have a variety of strategies being implemented at the field level with the guidance and help of CCAs."
Validating progress
In addition, INREC will help validate the environmental performance of products, practices and services and demonstrate the progress farmers are making in reducing nutrient losses, the new non-profit organization said.
Measuring progress will be an important part of INREC's role, said Shawn Richmond, the group's director of environmental technology.
The group will measure implementation of conservation practices, as well as quantification of their effectiveness.
Measurement needed
While the effects of implementation will be realized over the long term, near-term measures are needed to ensure progress is being made, Richmond said.
"There's a lot on the line for farmers when they introduce a new practice into their crop production system," Brinkmeyer added. "There's a cost and, in many cases, a long-term commitment. They need to know it's going to work, which is why science-based approaches are important."
The Iowa Nutrient Research and Education Council (INREC) is a private, non-profit organization formed to measure and demonstrate environmental progress of Iowa farmers, foster innovation of new agricultural and environmental technologies, and enhance CCA and ag retailer roles as change agents, working with Iowa farmers to achieve environmental goals.
The Board of Directors in­­cludes seats representing the Ag­­ribusiness Association of Iowa, Iowa Farm Bureau Federation, corn producers, soybean producers, livestock industry, certified crop advisors, fertilizer retailers, fertilizer manufacturers and wholesalers, crop production com­panies, and ex-officio seats for Iowa State University and the Iowa Department of Agriculture and Land Stewardship.
For more information, visit http://IowaNREC.org.
Want more news on this topic? Farm Bureau members may subscribe for a free email news service, featuring the farm and rural topics that interest them most!