Iowa Farm Animal Care Coalition Urges Safe Transport of Livestock Animals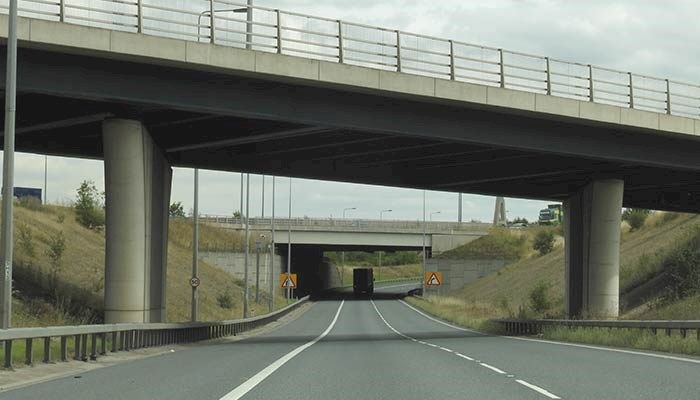 Des Moines metro commuters recently found themselves in a traffic jam as authorities attempted to direct traffic and safely corral pigs after a semi transporting the animals tipped over in the southbound lane of I-35 near the east Mixmaster. Unfortunately, this was not an isolated incident.
This past March, another semi hauling pigs tipped over as it attempted to exit onto Northeast 14th St. from I-80. Due to cases like these, the experts at Iowa Farm Animal Care (IFAC), a network of professionals, veterinarians, animal behavior scientists and farmers committed to farm animal care, are working with transportation authorities to encourage semi-truck and livestock haulers to use caution to prevent such situations from reoccurring on Iowa roads this summer, which is a peak time for transporting market-ready livestock from Iowa farms.
"With the number of livestock being transported on highways every day, accidents are inevitable, especially given the high profile of a livestock trailer which leaves little room for correction if necessary. When a truck approaches a curve, animals can shift enough to create momentum for the truck to roll," said IFAC Executive Director Mike Telford. "Truck rollovers result in public safety issues and loss of livestock and equipment. It's a problem that can affect everyone on the road, so it's important to use extra caution when traveling through highway mix masters and on and off ramps."
Recent weather patterns in Iowa, which have included high winds and rain-slicked roads, as well as impairments in the roads, can add to the risk of trailer rollovers. Telford recommends those who transport livestock watch their speed, observe road elevation changes and plan ahead for possible livestock 'shifting' long before they approach major interchanges.
"At IFAC, we know Iowa has a lot of pride in our state's agriculture, and making sure farm animals are treated well is part of that," said Telford. "That's why from the moment livestock arrive to a farm to the time they are taken away to market, we're doing all we can to ensure that animal's safety and well-being."
Those who have questions on farm animal care are encouraged to visit www.iowafarmanimalcare.org. A toll-free hotline is also available to report concerns: 1(800) 252-0577.

Want more news on this topic? Farm Bureau members may subscribe for a free email news service, featuring the farm and rural topics that interest them most!