How agriculture will reduce its greenhouse gas emissions by 50% over the next five years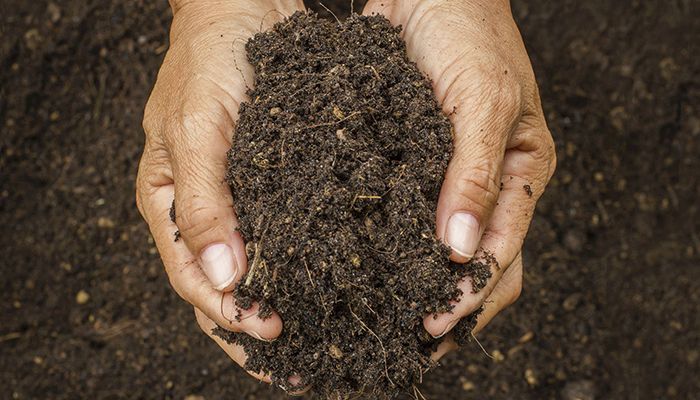 In 2019, a group of university researchers and other experts representing government, agriculture and environmental organizations concluded that agriculture is on a trajectory to reduce its greenhouse gas emissions by roughly 50%.
And that's not all – the group (which includes representation from such notable institutions as MIT, University of Arkansas, University of California-Davis, Kansas State University, USDA, The Nature Conservancy, The Aspen Institute and American Farm Bureau) also stated that agriculture's emissions could be reduced 147% (making ag a net-negative contributor to U.S. greenhouse gas emissions) by harnessing further innovation and investment.
Pie in the sky?
Hardly, says Dr. Jean Lonie of the U.S. Farmers and Ranchers Alliance (the organization that coordinated the group of experts and released the report).
"What's exciting is most of this research is actually fairly conservative in the numbers that it gives," said Lonie when I spoke with her at the American Farm Bureau Annual Convention earlier this year. "The numbers we have from EPA are that agriculture contributes just 8.4% of total U.S. greenhouse gas emissions. We think that within one to five years it's practically achievable that we decrease that 46%, and we get down to just 3.8% of total greenhouse gas emissions."
So how will that happen?
"What that looks like is a little more aggressive adoption of practices already in place: conservation tillage, no tillage, cover crops. Things like that," said Lonie. She also noted the importance of precision agriculture, including the precise application of fertilizer.
Those practices should sound familiar. Cover crop adoption in Iowa has exploded over the past decade (from fewer than 10,000 acres in 2009 to roughly 1.5 million acres in 2017). And Iowa's farmers have steadily grown their conservation tillage and no-till acres over the course of decades. According to the most recent U.S. Census of Agriculture, Iowa ranks third nationally in no-till acres with 8.2 million acres in 2017 (an increase of 18 percent from 2012). And Iowa ranks second in total conservation tillage acres (with more than 18.3 million acres in 2017).
Stack Iowa's contribution on top of the conservation practices being implemented by farmers around the country, and you get an even more impressive number.
According to the U.S. Farmers and Ranchers report, current soil stocks in the U.S. store as much carbon as about 123.2 billion cars driven for a year.
"What stands out to me is we're on the path already," said Lonie. "Our producers are doing pretty incredible things in agriculture, to store carbon, to be climate smart."
Also incredible – the U.S. Farmers and Ranchers report doesn't even attempt to quantify the significant progress that livestock farmers are making (did you know that U.S. cattle are producing less methane than they did in the 1990s, and they only account for 0.36% of global greenhouse gas emissions?) or the difference we all could make if we took a bite out of our tremendous food waste problem.
Of course, the work is far from over. Getting to the report's 50% reduction will require "every farm, every ranch doing things a little bit differently or a little bit more" said Lonie. And the ambitious 147% reduction (over the course of five to 15 years) will require even more aggressive adoption of existing conservation practices and "frontier technology," like advanced crop breeding (phenotyping for high carbon input root systems).
But if you look at farmers' established history of conservation progress, you won't bet against them, especially if partners in government, academia and the private sector step forward and are willing to help shoulder the load.
"Agriculture is the absolute poster child for doing more with less," said Lonie. "When I think about what our producers are doing to meet the demands of a rising global population, to do it with fewer inputs, to do it with flat water usage, to do it on less land, that's an incredible success story."
It's a story that keeps getting better. For more information about the environmental progress Iowa agriculture is making, visit ConservationCountsIowa.com.
By Zach Bader. Zach is Iowa Farm Bureau's Digital Marketing Manager.
Want more news on this topic? Farm Bureau members may subscribe for a free email news service, featuring the farm and rural topics that interest them most!