Homegrown fuels: the right choice for Iowa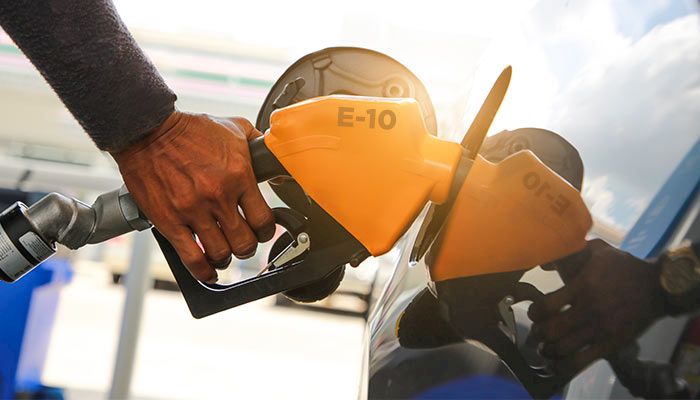 One thing the COVID-19 pandemic has highlighted for all of us is the importance of sourcing products that we really need, such as food and fuel, from close to home. With the pandemic stretching or crimping all kinds of supply lines, it's reassuring to know there's a local supply you can count on.
Iowa, far and away the country's leader in biofuel production, now has an opportunity to use more biofuels produced right here in the state.

Gov. Kim Reynolds is leading an effort in the Iowa Legislature to establish biofuel standards in Iowa. The proposal includes a 10% standard for ethanol, which dovetails with Farm Bureau policy to set an E10 standard in Iowa, offering additional opportunities for Iowans to buy locally produced fuel.

Won't limit choice
The Farm Bureau-backed ef­fort won't limit Iowa fuel choices, as some would like us to believe. Under the proposal, each retail fuel outlet would still offer fuel without ethanol, a commonsense approach that has worked in other states.
The governor has also proposed changes in state law to help build out the biofuel infrastructure. It would make additional state dollars available to help fuel retailers install the pumps, tanks and other equipment needed to offer higher biofuel blends, such as E15.
Establishing a biofuel standard would help Iowans in a lot of ways.
Aiding rural communities
Clean-burning biofuels provide growth opportunities for rural communities and for the state's farmers, who supply the corn and soybeans to make biofuels. There are thousands of good jobs at Iowa's 43 ethanol refineries and 11 biofuel plants. Most of those positions are in rural communities, where high-paying jobs are often hard to come by.
Ethanol and biodiesel plants also provide a strong and steady demand for Iowa corn and soybeans, generating more dollars for local businesses, from repair shops to pizza joints. And the state's livestock farmers rely on the plants for a local supply of dried distillers' grains or DDGs, a nutritious and cost-effective feed.
Biofuels also help Iowa motorists by making engines perform better. Ethanol enhances performance by adding octane to fuel, boosting power and efficiency. In big trucks and other diesel-powered vehicles, biodiesel helps extend engine life and reduce maintenance costs.
Environmental benefits
Biofuels also have a significant, and growing, environmental advantage over petroleum.
Ethanol has long been a champ at reducing greenhouse gas (GHG) emissions, and new research shows the fuel blend is getting even better. The latest study, conducted by scientists at Harvard and other universities and released in January, showed GHG emissions from corn ethanol are 46% lower than those from gasoline. In addition, the study found that some corn ethanol, depending on how it's made, can achieve up to a 61% reduction in GHG emissions when compared to gasoline.

Establishing a biofuel standard is a proven approach that has worked for decades in other Midwestern states, including neighboring Minnesota. It just makes sense that Iowa, the national leader in biofuels production, catches up with our neighbors in enacting policies promoting biofuel sales.
Want more news on this topic? Farm Bureau members may subscribe for a free email news service, featuring the farm and rural topics that interest them most!