Farm Bureau survey shows cost of Thanksgiving meal up 14% from 2020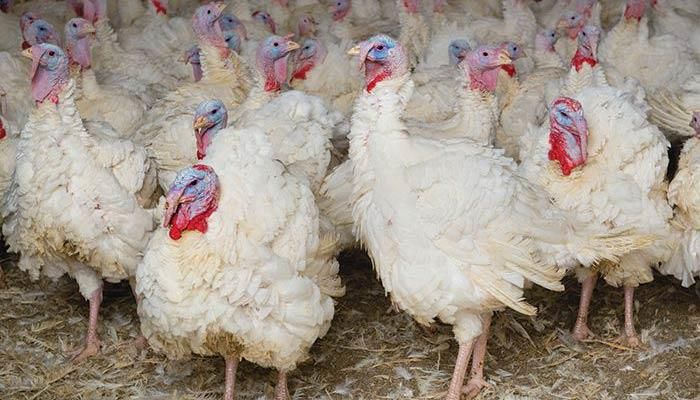 Supply chain challenges, inflation and high seasonal demand contributing factors 
An analysis by American Farm Bureau Federation (AFBF) surveying grocery shoppers across the United States has revealed the average price tag for this year's Thanksgiving meal for 10 people is $53.31, up 14% from 2020. Turkey at $1.50 per pound—up 24% from last year's survey—was the largest contributor to the overall price increase and represents the highest priced item in the survey.  
"Many of the price increases are due to transportation and supply chain bottlenecks. Also, with fewer turkeys produced this year, there are tighter supplies of the primary bird for Thanksgiving celebrations," says Iowa Farm Bureau Federation Senior Economist Dr. Sam Funk.  
Pandemic-related supply chain challenges have resulted in higher retail food costs for consumers.  Labor shortages, both on the farm and throughout the supply chain, have been a significant contributing factor.  Surging fuel and energy costs over the past year have increased the cost to bring food to market, which is reflected in higher retail costs for consumers at the grocery store.   
Out of caution, many Americans canceled their 2020 Thanksgiving gatherings. Despite families feeling more comfortable celebrating together this year, the number of turkeys being brought to market for the holiday season would have been decided early in the year when situations were less certain. The U.S. Department of Agriculture (USDA) data shows in the face of that uncertainty, farmers raised 4% less turkeys this year. However, prices were higher during the Farm Bureau survey period, and reports from USDA's Agricultural Marketing Service show consumers still shopping for turkeys may be able to find one at a lower price than the reported average.
While the high demand for a Thanksgiving bird paired with a lower supply drives price increases, it does not translate to a higher payout for farmers who are bearing the costs of high-price feed. "Farmers are generally price takers rather than price setters. The higher costs for inputs in 2021 may result in lower profitability for some farmers without a higher share of the retail dollar," says Dr. Funk. "The increase in consumer demand with the ability to gather with family and friends and some additional spending cash through pandemic-influenced payments combines with tighter supplies to result in higher prices for some retail products. That does not necessarily translate to higher farm-gate prices."
According to USDA data, in the food supply chain, just eight cents of every consumer dollar is attributable to on-farm production, which means despite rising food costs, the farmer's profit margin has remained steady.  The majority of consumer spending goes to food processing, packaging, transportation, wholesale and retail distribution, food service preparation and other marketing costs, showing the complexity and number of players in the supply chain.  
Other items in the Farm Bureau survey include frozen pie crusts, pumpkin pie mix, whipping cream, dinner rolls, fresh cranberries, rolls, whole milk, frozen peas, sweet potatoes and stuffing.  Taking turkey out of the basket of foods analyzed reveals a 6.6 percent price increase compared to last year, which tracks closely with the Consumer Price Index for food and general inflation across the economy.  
Started in 1986, the 36th annual AFBF Thanksgiving cost survey was compiled with pricing data provided by Farm Bureau members from all 50 states.  For more information on the Farm Bureau Thanksgiving survey, visit https://www.fb.org/newsroom/farm-bureau-survey-shows-thanksgiving-dinner-cost-up-14. 
Want more news on this topic? Farm Bureau members may subscribe for a free email news service, featuring the farm and rural topics that interest them most!