Falling Income, a Function of Decreasing Commodity Prices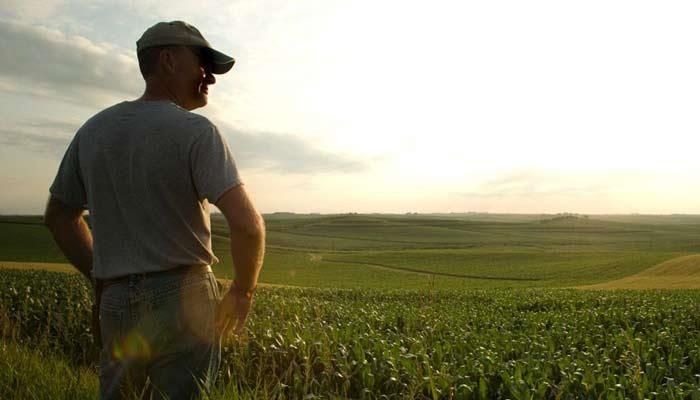 Prices for the last 4 years in major commodities have been falling sharply. This is not new information, however, with large yields and harvests these results are not expected to change rapidly. Something else we all know is that agricultural products fluctuate in cycles, however, it is with market information that these cycles are planned for by producers. For example, when there is a glut of a commodity on the market it is beneficial for a producer to be able to more efficiently allocate planted acres to the right crop for the market or pivot sales to another market (regional or international) to avoid overstocked grain bins, or more pork or beef than a market can consume. This obviously links very closely with risk management, and what we see in the market prices in Figures 1-4 are markets in price downturn conditions. In the hog market, for example, when prices had a comparable price decrease in 1997-1999, it took 7 years for prices to return to the pre-break level and 13 years until the prices began climbing above that level. In the last 20 years, neither cattle, corn nor soybeans have experienced declines of the degree that are now being experienced. For many farmers, the current price declines across all the major commodities is something they have not experienced before. In times when prices have decreased it is advisable for farmers to decrease and stabilize their debt burdens, as well as look for means to diversify in various ways. Tighter margins mean there should be tighter pocket books and innovative minds working double time to increase both technological and financial efficiency.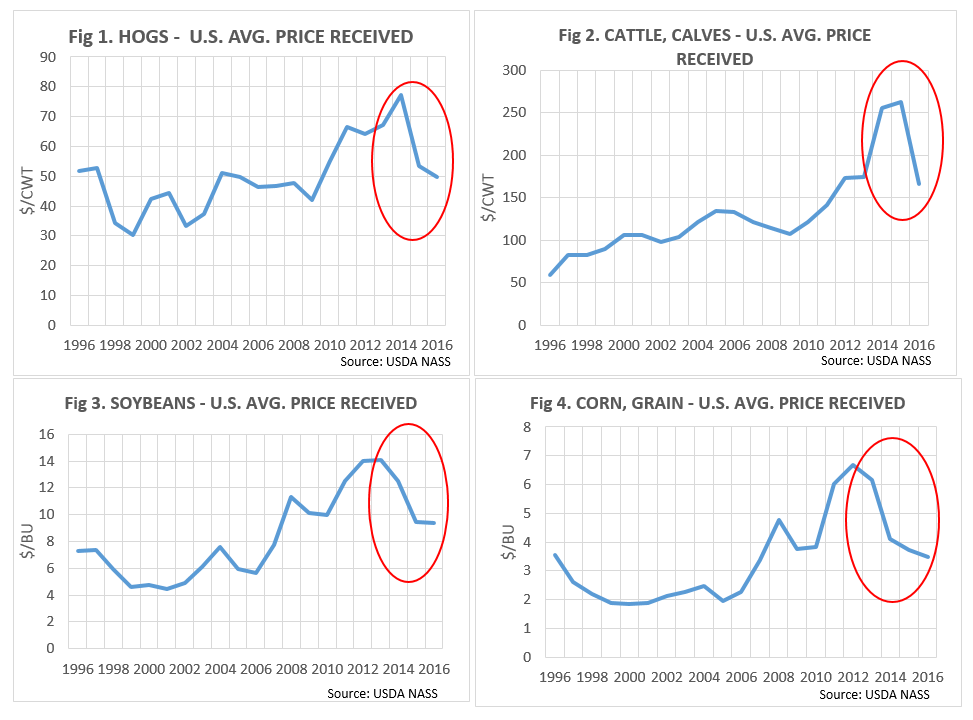 As one would expect, decreased commodity prices means decreasing net income. In correlation with decreasing crop prices we see similar decreasing trends in the states that rely primarily on beef cattle, hogs, corn, and soybeans for production in large volumes.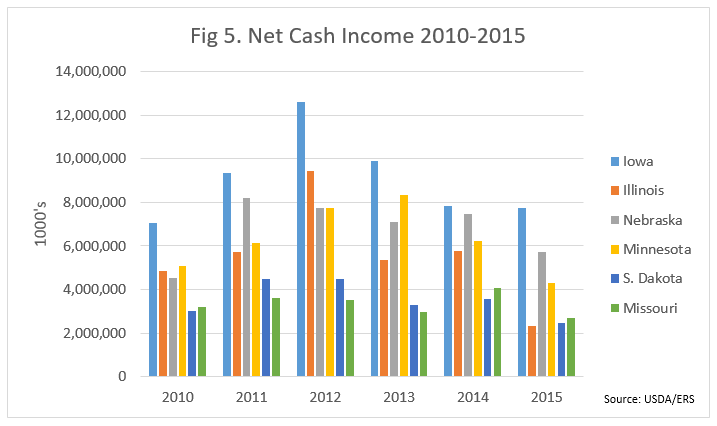 As stated earlier regional or international markets can provide opportunities to protect against continued price decreases. Therefore, maintained and additional strong trade agreements that make international markets more available benefit agricultural producers through providing greater accessibility.
Diversification, market accessibility, innovative techniques for financial efficiency, and of course smart debt management will all help producers sustain production during this time of low prices. Finally, to repeat, commodities move in cycles, the trick is learning how to weather the troughs by economizing on resources both when they are available and when they are not.
Preston Lyman is a Research Analyst with Decision Innovation Solutions (DIS). DIS is an Iowa-Based economic research firm which provides regular farm economics research and analysis to the Iowa Farm Bureau staff and members.
Want more news on this topic? Farm Bureau members may subscribe for a free email news service, featuring the farm and rural topics that interest them most!