Voting: a privilege that should not be taken for granted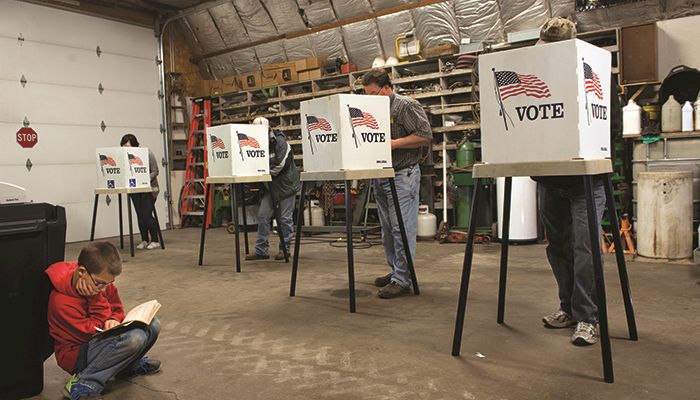 Election day is nearly here and the long campaign season is almost over. I'm pretty sure all of us are looking forward to the morning of Nov. 9, when the campaigns will be over, all robo-calls go silent and our televisions aren't wall-to-wall with negative political ads.
For those of us in Iowa, it's been a long journey to election day on Nov. 8. We get a jump start on the election with the Iowa Caucuses. Then, as a swing state, the beat keeps going on all the way to the election.
Clearly, this year's campaigns for president, and for many other offices, have not been very attractive or uplifting. Still, they do reflect a couple of important facts. First, we have a strong and vibrant democracy, both in Iowa and around the country. Second, the heated campaigns show that elections really do matter in America.
Over the years I've been lucky enough to travel with Farm Bureau to several countries around the world. Some of those have been new democracies that were just sprouting up after decades of authoritarian rule. Others are ones where a single party controls everything and regular citizens have little voice. Those visits have really driven home to me what a privilege it is to be an American citizen. The unquestioned right to vote that we take for granted here, is not a given around the world.
Generations before us have fought and died to protect the right to vote. And it's a privilege that's at the heart of being an American. If you haven't already, be sure to vote on Nov. 8. Everything we love about America depends it.
By Dirck Steimel. Dirck is Iowa Farm Bureau Federation News Services Manager and Editor of the Iowa Farm Bureau Spokesman.