Vilsack will try to end battle over GMO labels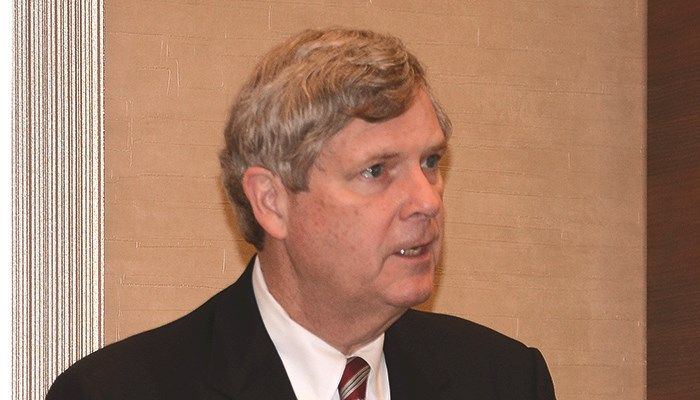 Worried that a patchwork of state laws on labeling genetically modified (GMO) food ingredients could cause "chaos in the market," Agriculture Secretary Tom Vilsack plans to bring stakeholders on both sides of the issue together in an effort to find common ground on the issue.
"I intend to, after the first of the year, convene a meeting of folks who have been reaching out to me," said Vilsack. "These are not necessarily Senators or members of Congress, but they are folks who are interested in the labeling issue."
The House of Representatives passed a national standard for GMO labeling last year, but the legislation stalled in the Senate and supporters were unsuccessful in getting it included in the omnibus spending bill at the end of the year.
The national standard would have established a uniform labeling law for all 50 states, preventing states from passing or implementing their own labeling laws.
Vermont law looming
A Vermont law requiring food made with GMO ingredients to be labeled is scheduled to go into effect in July. Companies could be fined up to $1,000 a day per unlabeled item that mistakenly ends up on store shelves, according to the Grocery Manufacturers Association (GMA). GMA Pres­ident Pamela Bailey estimates more than 100,000 items sold in the state would require Vermont-specific labels.
Food companies also worry that as states develop and implement mandatory labeling laws with different requirements, they will be forced to create multiple supply chains, warehousing and delivery mechanisms to comply.
Grocery costs for families could increase by as much as $500 per year under such a system, according to a study by a Cornell University professor.
Mandatory GMO labeling proposals are also filled with loopholes and exemptions, according to the Coalition for Safe Affordable Food.
Under Vermont's GMO labeling law, vegetable soup would be labeled "genetically engineered" while vegetable beef soup would be exempt because it contains meat, which isn't covered under the law.
Vilsack said he wants to help those on both sides of the issue find a balance "in a way that doesn't create significant market disruption while at the same time recognizing consumers' right to know basic information."
Want more news on this topic? Farm Bureau members may subscribe for a free email news service, featuring the farm and rural topics that interest them most!