Upcoming conservation field days | June 1st update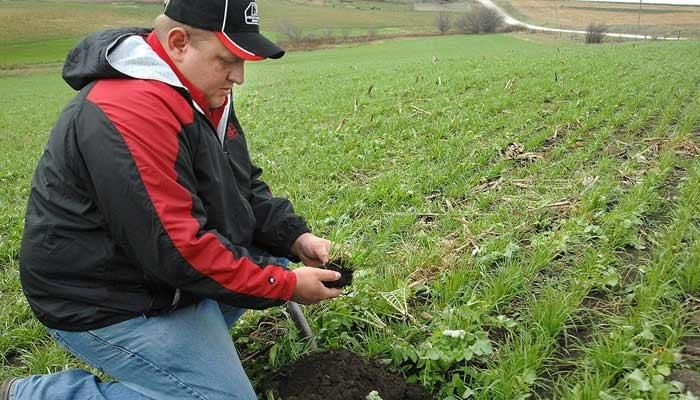 Below is a listing of upcoming conservation field days around the state. For a complete listing of future conservation field days, click here.
Upcoming Field Days
TopSoil Summit – The Peak of Soil Health
Monday, June 5 (8am-8pm)
Riverside Casino & Golf Resort - 3184 IA-22, Riverside, IA 52327
The TopSoil Summit brings you firsthand knowledge from soil health professionals and experienced regenerative farmers. Registration is $25 per person; this includes two meals and a lifetime of knowledge.
For more information click here.
Bioreactor and Cover Crop Field Day
Tuesday, June 6 (10:30 AM – 12:30 PM) 
Ron Vos' Farm 
2766 450th St, Ireton, Iowa, 51027
Iowa Learning Farms is hosting a bioreactor and cover crop field day on Tuesday, June 6 from 10:30 a.m. to 12:30 p.m. at Ron Vos' farm near Ireton. The free event is open to farmers and landowners and includes a complimentary meal.
Join us to learn more about how bioreactors work through the demonstration of the Conservation On The Edge trailer and a site visit to Ron's bioreactor installed in 2022. Ron will share his experience with the bioreactor, as well as how he has been able to incorporate cover crops into his system. Ryan Johnson, Iowa Soybean Association conservation agronomist, will share best management practices for the northwest region of Iowa, and Colton Meyer, Iowa Department of Agriculture and Land Stewardship environmental specialist, will share program opportunities for cost-share related to bioreactors and cover crops.
For more information and to RSVP, click here.
Iowa Learning Farms Conservation Webinar
Wednesday, June 7 (12pm)
Live Webinar
The Iowa Learning Farms will be hosting a live webinar featuring Craig Dury with Agriculture and Agri-Food Canada.
For more information click here.
Paving the Way in Relay Cropping and Water Quality
Wednesday, June 7 (10am-2pm)
Textile TapHaus - 76 Main Ave. Atkins, IA 52206
Join us to hear from Alex Schaffer, ISA Agronomist, Loren Steinlage, Northeast Iowa Farmer, and Multi-Cropping Iowa about on-farm conservation efforts. Lunch will be provided.
For more information click here.
Profitability With Cover Crops Field Day
Friday, June 9 (4pm-6pm)
Hepp Farms- 2195 250th St. Rockwell City, Iowa, 50579
First-generation farmer James Hepp and his family farm near Rockwell City, Iowa, where they grow 1,400 acres of corn, soybeans, and cereal rye. They began with cover crops in 2020 and are now making their cover crop practice into a new business enterprise through custom seeding and raising rye for cover crop seed.
At this field day, James will explore how cover crops make sense financially. He'll also share benefits he sees from his rye cover crop along with practical advice for getting started with cover crops. Guests will see corn and soybeans growing that were planted into cover crops, and James' relay crop plot that he aims to harvest so he can sell the rye for seed. Dinner will follow the field day.
For more information click here.
No-Till Organic Relay Cropping Field Day
Tuesday, June 13 (10am-12pm)
A&W Farms - 29640 600th Ave, Cambridge, Iowa, 50046
Caleb Akin and Noah Wendt started A&W Farms near Cambridge, Iowa, in 2006. As a farm team, they feed cattle, produce conventional corn and soybeans, and grow a variety of organic grain on 1,500 acres.
The farm is no-till, and Caleb and Noah have planted cover crops since 2015 on all of their acres. At this field day, they will discuss how they relay-crop rye and soybeans in their organic no-till system. Attendees will see the organic cultivation equipment Caleb and Noah use, and the custom-built roller-crimper and planter that Caleb uses to crimp rye and plant soybeans.
Lunch will follow the field day.
For more information click here.
Bioreactor and Cover Crop Field Day
Tuesday, June 13 (5:30 pm – 7:30 pm)
Whiterock Conservancy Burr Oak Visitor Center - 1436 Iowa 141, Coon Rapids, Iowa, 50058
For more information and to RSVP, click here.
Want more news on this topic? Farm Bureau members may subscribe for a free email news service, featuring the farm and rural topics that interest them most!