The sustainability balance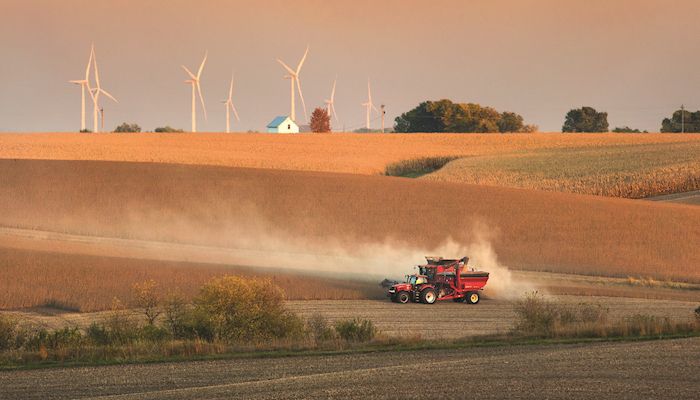 When General Mills made the commitment to sustainably source 100 percent of its priority ingredients by 2020, the company knew it had to work hand-in-hand with farmers, says Jay Watson, sustainability engagement manager for the Minnesota-based company.
"A big part of our footprint comes from farming," he noted during a sustainability panel discussion hosted by Syngenta.
While the term sustainability carries many definitions, Watson says General Mills is approaching the effort from a scientific standpoint, rather than caving to emotional arguments put forth by some groups.
"We're a science-based company. We need to be able to verify and back up what we're doing with data," he says. "We want the freedom to operate, just like we hear from farmers."
Economics are an important part of any sustainability conversation, Watson adds. The company is looking at ways to help ensure farmer profitability, such as partnering with its growers on cost-share arrangements, premiums or conservation grants.
"We do realize we're asking more of the growers. We need to provide more value," he explains. "Farmers can't be sustainable if they're not farming."
Improving farmers' the bottom line
Idaho farmer Nathan Garner says tracking sustainability efforts has helped improve his family farm's bottom line. He says the 5,000-acre farm, which includes a 2,000-head dairy and 10,000-head cattle feedlot, has improved its efficiency by measuring the return on investment of every input cost.
"That's been beneficial for us," says Garner. "There has to be a marginal benefit for every cost. We've cut our tillage expenses 40 percent and increased our yield 10 percent over the last 4 to 5 years. That, to me, is the definition of sustainable."
Farmers are likely to encounter more opportunities for sustainability partnerships in the future as companies like General Mills, Kellogg and Walmart look to reduce their environmental footprint, says Bradford Warner of Agspring, which connects growers and processors to create sustainable agriculture supply chains.
"We find ourselves in one of the great social quandaries of our generation," he says. "We have to increase production and meet all three sustainability goals ­— economically, environmentally and socially."
Meeting sustainability goals
General Mills has made significant progress toward its 2020 goal, reporting that 76 percent of its top 10 priority ingredients were sustainably sourced in the 2017 fiscal year.
The numbers for ingredients sourced from U.S. farmers were 83 percent for dairy, 81 percent for sugar beets, 67 percent for corn and 61 percent for wheat. Among imported products, palm oil has reached 100 percent for sustainability, but other ingredients lagged including cocoa at 59 percent, sugarcane at 58 percent and vanilla at 22 percent.
Key areas of focus in the U.S. include soil health, crop diversity and pollinator habitat to help farmers build resilient ecosystems that can better withstand diseases, pests and climate variability, Watson reports. There is also an outreach and education component to help consumers understand the unique challenges farmers face when growing crops.
"It's certainly a big opportunity to educate," he says. "We think we can play a role in connecting farmers and consumers that are disconnected from agriculture."
Want more news on this topic? Farm Bureau members may subscribe for a free email news service, featuring the farm and rural topics that interest them most!