The power of positivity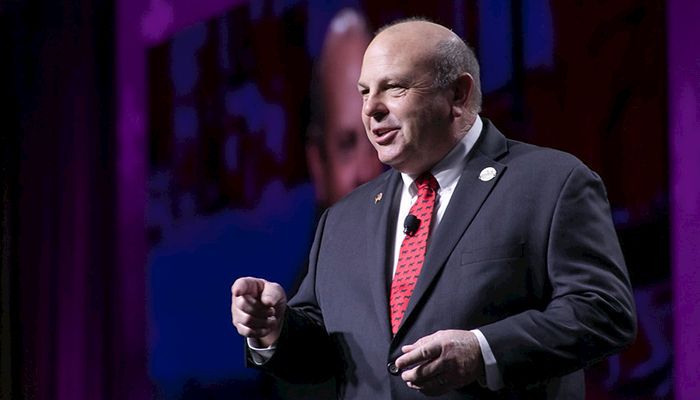 Farmers and ranchers are naturally positive people. We carry out our work believing that the harvest will be good and our long days, and sometimes long nights, of hard work will pay off.
Lately, between the impacts of COVID-19 and the ec­­onomic pressures we were dealing with even before the virus came to our country, it seemed as if our stockpile of positivity was running a bit low.
But I don't really believe that for one minute, and the stories I'm seeing about how farmers and ranchers are weathering this latest storm are proof that I'm right. Farmers and ranchers rise to the challenges we face. We're still farming, doing what's needed to feed our fellow Americans.
Still feeding America
There's this story about an Idaho potato grower who, when he lost his regular restaurant sales, put the word out on social media that he had six months' worth of potatoes stored up and to come and get them. Many have shown up to gather potatoes for food banks or friends and neighbors in need. Farmers and Farm Bureau organizations around the country are coordinating with food banks and state agencies to get food from farms with excess to people who need it. And at the American Farm Bureau, we've worked with the USDA to increase food donations from farms. All of these efforts make me so proud of our nation's farmers and ranchers, and they are reminders of the can-do attitude our farmers are known for.
Farmers and ranchers, like everyone else, are doing their best to stay healthy, and many like Arizona produce farmer John Boelts are doing a great job of putting distancing measures in place and providing protective equipment to keep their workers safe. It's so encouraging to see how farmers and ranchers are being creative and positive — rising to the challenge so they can keep farming and feeding all of us.
Recognizing ag's value
Another positive that I've seen is the recognition of the importance of what farmers and ranchers do every day.
I'm glad to see that folks are realizing how important agriculture is to their daily lives. In normal times, it's easy to take overstocked grocery stores for granted, until something happens to remind us that a lot goes into getting food to our plates.
Even with some temporary rationing of certain products, we are so blessed.
Most Americans are able to shelter at home and not worry about going hungry because farmers and ranchers are still on the job, producing the food we depend on.
It has been encouraging to see people baking bread and finding creative ways to use pantry staples. After watching so many food fads come and go, it's interesting to see us getting back to basics and seeking out comfort foods when we need them.
Keeping perspective
This focus on positivity isn't to say that there aren't some real problems in agriculture right now. The impacts of COVID-19 have been brutal, especially on those who have had loved ones contract the virus, but also on workers who have lost income and on farmers who have lost their markets.
But let's keep things in perspective and focus on the positives too. That's how we retake power over this situation, put COVID-19 in its place and keep working for better days to come.
Blessings and good health to you all.
Duvall is president of the American Farm Bureau Federation.
Want more news on this topic? Farm Bureau members may subscribe for a free email news service, featuring the farm and rural topics that interest them most!