Resident Deer Hunting Rules Proposed for 2021-22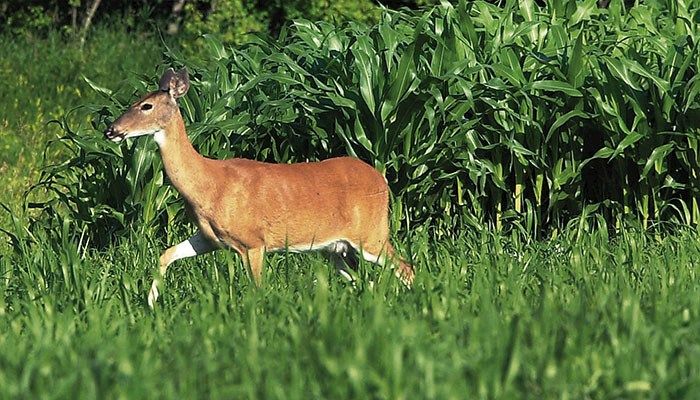 The Iowa DNR is proposing three major changes to their Chapter 106 Deer Hunting by Residents rule for 2021-22. Iowans have until March 30 to comment to the DNR.
The proposal for the upcoming resident deer hunting season, if adopted by the Natural Resource Commission, amends DNR Chapter 106 rules that combined will accomplish the following changes:
General deer licenses are being reestablished as valid in three counties for all seasons: Hamilton, Webster, and Wright. Deer populations have been steadily increasing in the northwest allowing for this increase in recreational opportunity for Iowa hunters, the DNR says.
The January antlerless-deer-only season is being "conditionally reinstated" for five counties: Allamakee, Appanoose, Decatur, Wayne, and Winneshiek. The season will occur only if the respective number of unsold antlerless-only-deer licenses in a county exceeds 100 on the third Monday in December. This is the first time this provisional approach has been used, the DNR says, as increasing the number of tags across all seasons unconditionally only tends to shift hunting pressure to later seasons, which can be ineffective given the conditions (such as poor weather). This way, some incentive remains with hunters to hunt more in the earlier seasons. (This was also one of the intended uses of electronic licensing and mandatory reporting.) The DNR also says this change accomplishes two objectives for deer population and disease management: 1) It maintains a stable level of antlerless deer harvest during the early seasons when deer are still within their breeding home range, thus slowing the spread of Chronic Wasting Disease among family groups, and, 2) it allows opportunity for additional antlerless harvest late in the hunting season to help with population management. The DNR goal moving forward will be to stabilize deer numbers in these counties and slow the spread of Chronic Wasting Disease.
A total of 25 counties are having their respective resident county antlerless-deer-only license quotas modified, for an overall statewide increase of 1,250 more tags. Quotas are being increased in 16 counties: Buchanan, Butler, Dallas, Des Moines, Dubuque, Fayette, Floyd, Henry, Johnson, Keokuk, Lee, Louisa, Madison, Marion, Muscatine, and Warren Counties. This is intended to reduce deer densities for disease control or to alleviate negative human-deer interactions. Quotas would be decreased in nine counties: Adams, Fremont, Harrison, Jasper, Mills, Monona, Pottawattamie, Wapello, and Woodbury counties. This is intended to stabilize a healthy local deer population.
The complete proposal can be found in the NRC's February 11 meeting agenda, Chapter 106, Deer Hunting by Residents – Notice of Intended Action, item no. 20, here. The final rule is expected to be approved by the NRC at either their April or May meeting.
Iowans may submit comments concerning this proposed rule making to the DNR no later than 4:30 p.m. on March 30, 2021. Comments should be sent to: Tyler Harms, Iowa Department of Natural Resources, Wallace State Office Building, 502 East Ninth Street, Des Moines, Iowa 50319; Email: Tyler.Harms@dnr.iowa.gov. Iowans can also comment during a public hearing conference call on March 30 at 1 pm. Contact Chris Ensminger, Wildlife Research Supervisor, at Chris.Ensminger@dnr.iowa.gov, to get details and reserve an opportunity to verbally comment.
In addition, the DNR has also scheduled a statewide virtual public informational meeting on February 23 at 6:30 pm for these and other hunting and trapping seasons and rules. This virtual meeting replaces a series of in-person and ICN meetings held in past years across the state. This online platform has a limit of 1,000 attendees and attendees must sign up in advance to participate. Learn more and sign up at this link. A confirmation email will be sent containing information about joining the public statewide informational meeting.

Want more news on this topic? Farm Bureau members may subscribe for a free email news service, featuring the farm and rural topics that interest them most!