Questioning of S. Korea trade pact raises alarms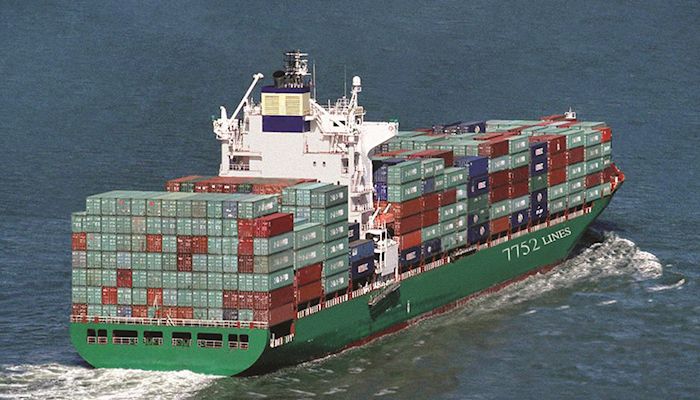 A reworking or even a dismantling of a free trade agreement between the United States and South Korea could cause severe economic harm to U.S. farmers and allow competitors to grab a greater share of a large and promising market, farm leaders, lawmakers and an ag economist said last week.
"This is a really big deal for farmers," said Dermot Hayes, an Iowa State University agricultural economist. "If we tear up this agreement, it would hand our competitors preferential access for beef, pork and other products," he said.
U.S. ag leaders sounded their alarm over the future of the five-year-old free trade agreement, often refered to as KORUS, after sources in the Trump administration said the president was considering terminating it. Later in the week, U.S. Trade Representative Robert Lighthizer said the Trump administration is instead looking to make changes in the free trade agreement. President Donald Trump has often criticized the agreement, citing the U.S. trade deficit with South Korea in electronics, autos and other areas.
Huge success story
For agriculture, the trade agreement with South Korea has been a huge success story, said Zippy Duvall, president of the American Farm Bureau Federation. "It allows us to play to our strength — our highly productive farms and ranches. We cannot afford to walk away from that," he said.
Iowa lawmakers also expressed deep concerns about ending the free trade agreement with South Korea. "Terminating KORUS would leave our farmers at a competitive disadvantage to those in other countries that enjoy preferential trade access to Korea," said Iowa Sen. Joni Ernst in a letter to President Trump. "American farmers and ranchers would lose market share, and their profitability would be impacted at a time when they are already struggling with historically low commodity prices."
Spurred by the 2012 free trade agreement, South Korea has grown to be the sixth largest market for U.S. ag products, according to the U.S. Department of Agriculture's Foreign Agriculture Service.
In 2016, South Korea imported $6.2 billion in worth of agricultural products from the United States, up from $2.9 billion a decade earlier. Some of the leading U.S. ag exports to South Korea in 2016 were key Iowa products, including beef, worth $1.1 billion; corn worth $870 million; and pork worth $361 million. In addition, South Korea is a major buyer of prepared foods, as well as fresh and processed fruits.
Those export gains, Duvall said, are the result of lower tariffs, growing import quotas and science-based trade rules in the free-trade agreement.
From an ag perspective, the U.S.-South Korea trade agreement benefits both sides, said ISU's Hayes. The United States has the capacity to export high quality meats and other ag goods, while South Korea's production capacity is limited, he said.
"South Korea just has very little farmland, so they have to import virtually all of their feed grains," Hayes said. "That makes it very expensive to raise livestock there, so it makes sense to import meats," he said.
In addition, Hayes said, South Korea is a relatively wealthy nation that can afford high-quality proteins. The demand for meat is growing there as South Koreans consume less seafood. "It's a country of 51 million people who want to eat beef and pork," he said.
The free trade agreement, Hayes said, has provided the United States with superior access the South Korea market over many competitors, such as Australia and the European Union. "Our competitors would love to take our place in that market," he said.
The uncertainty over the KORUS agreement is adding to the trade concerns of farmers, who have seen the United States pull out of the Trans-Pacific Partnership and begin negotiations on reworking the North American Free Trade Agreement (NAFTA). The Trump administration is currently in negotiations with Canada and Mexico over NAFTA.
"Trade makes our local businesses and our communities stronger," said Illinois farmer Ron Moore, president of the American Soybean Association. "Yet whether it's South Korea, Mexico and Canada, or our neighbors on the Pacific Rim, we once again find ourselves fighting to communicate the value of trade to farmers."
Hayes said that frictions in free trade agreements tends to strengthen factions in importing countries who argue for food self-sufficiency. "Those factions can get the upper hand when the public is concerned about the availability of food," he said. "It may not happen immediately, but it does change the political dynamic and could hurt our exports in the long term."
Want more news on this topic? Farm Bureau members may subscribe for a free email news service, featuring the farm and rural topics that interest them most!