Prepare for potential summer power outages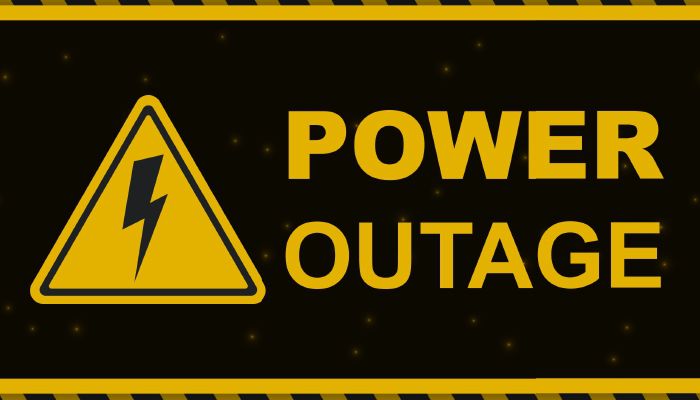 Iowa farmers are encouraged to prepare for the possibility of short electrical outages if energy demand exceeds capacity in the heat of July and August, experts said last week.
That means securing back-up power generation and reviewing livestock barn ventilation, feeding and watering plans should an electrical outage occur, said Kapil Arora, Iowa State University (ISU) Extension and Outreach field ag engineer.
"Check your back-up generator and make sure the generator is secured and in good working condition," suggested Arora. "Have enough fuel on hand so you can get through a couple hours easily.


"If you don't have a generator on site, have an emergency plan for how you can provide good ventilation in the barn."
A report from the North American Energy Reliability Corporation (NERC) on the summer's electrical reliability said "rolling blackouts" are possible in portions of Iowa if peak energy demand outpaces available supply.
Residents and the agricultural community are being notified of the possibility and should plan accordingly if the need to limit energy usage during peak times is required.
It's a warning Iowa and other Midwestern states are taking seriously as this summer's extreme heat began earlier than expected in June, with demand likely to increase in July and August.
Couple that with predictions of insufficient power generation, and the likelihood of limiting energy use voluntarily or involuntarily will rise, officials said. 


Capacity shortfall
"Iowa's electric cooperatives are committed to providing member-consumers with safe, reliable and cost-effective power," said Kerry Koonce, communications and corporation relations vice president for Central Iowa Power Cooperative (CIPCO).
CIPCO is a generation and transmission electric cooperative with 13 member systems serving 300,000 rural and urban residents and more than 13,000 small and large commercial accounts from southwest to east-central Iowa.
While CIPCO has worked diligently to meet its capacity requirements to serve members this summer, the overall wholesale markets administered in Iowa by MISO (Midcontinent Independent System Operator) is experiencing a shortfall that could impact Iowans during extreme weather or unplanned reduction in generation availability.
MISO works as sort of an air traffic controller of the electric grid to enable reliable and least-cost delivery of electricity to 15 U.S. states, including Iowa. NERC placed it in the "high-risk" category for generation/capacity shortfalls this summer.
"We are continuing to monitor the system and will provide timely updates to the public if MISO would call for a reduction in energy usage, or a need for short-term controlled outages," said Koonce.
NERC's summer reliability assessment says MISO cleared too little energy capacity for 2022-23, and the shortfall creates the potential for operating risks this summer.
The region has plenty of electrical supply under typical conditions, said Koonce, but extreme temperatures, higher generation outages or low-wind weather could cause emergency operating conditions, requests for public conservation and the possibility of short-term, controlled outages to protect the bulk system and maintain reliability.
"If MISO would call on CIPCO to initiate controlled power outages, it would likely impact a small percentage of customers at any given time, and the interruptions would likely last an hour or less," Koonce explained.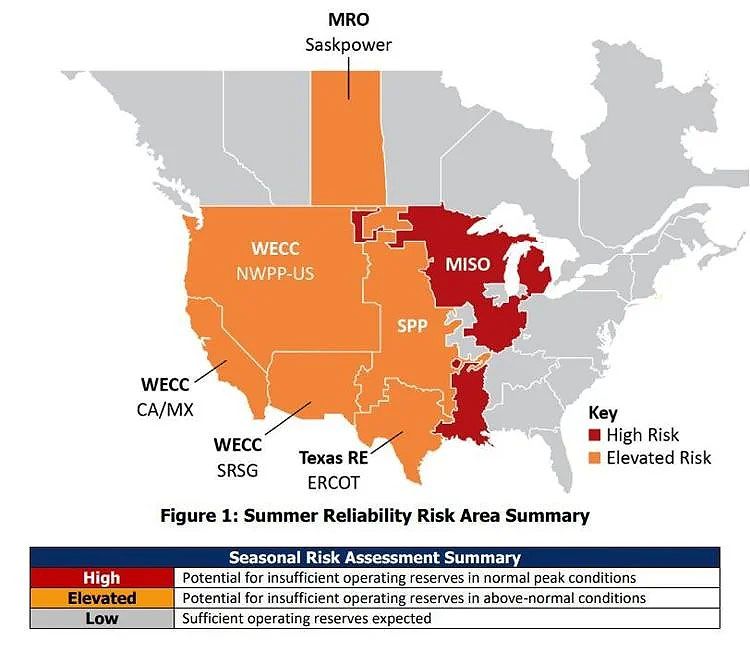 SPP has adequate supply
Corn Belt Power Cooperative, headquartered in Humboldt, is a generation and transmission electric cooperative serving northern Iowa, providing electricity to nine member cooperatives in 41 counties.
Ryan Cornelius, vice president of corporate relations, said Corn Belt's region is supplied by the Southwest Power Pool (SPP) (serving 14 states) rather than MISO.
While SPP is considered in "elevated risk," it doesn't necessarily mean there won't be enough capacity to meet summer loads for their customers.
"In May, SPP reported that they would have enough generation to meet summer demand," Cornelius said. In fact, Corn Belt is well positioned to meet the summer's peak demand, he said.
"As we have always done, we will communicate potential issues with the general public as they arise," he said. "While it's not out of the realm of possibility, it's very unlikely we will see rolling blackouts in Corn Belt Power's service territory."
Energy transition 
Both Koonce and Cornelius said ongoing energy transitions play a part in available capacity. The U.S. is quickly transitioning to more intermittent-based generation with wind and solar and existing coal and nuclear plants are closing at a faster rate than new generation is being built.
"In addition, overall MISO load is recovering from the pandemic, and projects put on hold during that time are now moving forward," said Koonce.
"Continued investment in high-voltage transmission projects is critical for supporting grid reliability."
Cornelius said it takes all energy sources to maintain reliability and affordability. "A resilient and reliable electric grid that affordably keeps the lights on is the cornerstone of our rural economy," Cornelius said.
"To maintain the reliability of your power supply, we must adopt an all-of-the-above strategy that includes renewable energy as well as dependable resources we have come to rely on like coal, natural gas, nuclear and hydropower."
Energy efficiency efforts also are critical, he added.
"Pulling the blinds, setting the thermostat a few degrees higher and spreading out when you use major appliances are all great ways to save energy and cut back on costs," he said.
For Iowa's farmers, Arora said the emergency plans are key, and don't forget about how to best feed and water livestock during a short window with no electricity. "If it happens during feeding times, determine how you'll supply that feed and water," he said. Consider utilizing a gas engine to pump water during the short-term.
"Just so you can cover the basic needs of the animals for 2 to 3 hours," he said. "Keep them comfortable. They do have their tolerances."
Want more news on this topic? Farm Bureau members may subscribe for a free email news service, featuring the farm and rural topics that interest them most!