Pork demand remains strong despite disruptions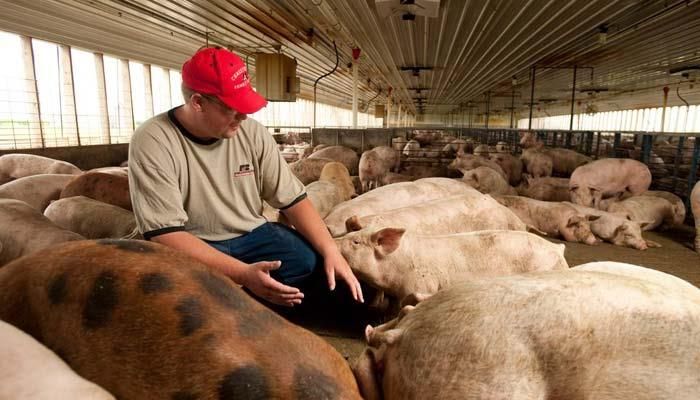 Despite closures and economic interruptions because of COVID-19, people still need to eat.
That fact gives Dan Halstrom, president of the U.S. Meat Export Federation, hope for a rapid recovery in export markets as countries emerge from the global pandemic.
"I'm not sure anyone has the answer to what markets will do in the short term," he said last week, speaking to attendees of the Global Hog Industry Virtual Conference. "My economics background tells me supply and demand will eventually win out. Demand for our products, both internationally and domestically, is very good. As the middle class expands globally, we're seeing that middle class buy higher quality products. The U.S. is ready to supply that segment."
Pork exports, specifically, ex­­perienced a 9% increase in 2019 over 2018. January and February 2020 numbers were on pace to easily beat the previous year's growth rate. The March numbers weren't available when Halstrom spoke last week, but he reminded participants of a fundamental fact: People are still eating. That hasn't stopped.
"We have demand for meat around the world continuing in spite of the COVID situation," he said. "Customers around the world are still eating and still demanding high quality products from the U.S."
China, South Korea and Japan represent three big destinations for American meat products, with pork leading the pack.
China recovering
Halstrom said China is now loosening up travel restrictions following a nationwide lockdown to slow COVID-19 from spreading. But even during the height of the lockdown, consumers were still buying and eating U.S.-grown products.
"Asian cultures are very resilient and were very quick to react," he said. "Many restaurants reacted quickly, starting online platforms for delivery to homes and common places. In a lot of situations, this kept those restaurants up and running long enough to come through this."
The outbreak in Asia is forcing officials to rethink how so-called wet markets run. Those are markets where fresh meat is butchered and sold from small stalls.
Halstrom sees fresh chilled pork from the U.S. making inroads with these customers. Prepackaged meat eliminates many of the health concerns experienced in traditional style wet markets. 
U.S. fresh chilled pork is already popular in South Korea and Japan. Halstrom expects to see significant growth of the product in China as markets reopen.
"For consumers worldwide, the bottom line is food is essential; people are still eating. And in many of these cultures, pork is a preferred protein," Halstrom concluded.
Want more news on this topic? Farm Bureau members may subscribe for a free email news service, featuring the farm and rural topics that interest them most!