Organics bring higher prices, but the switch is not easy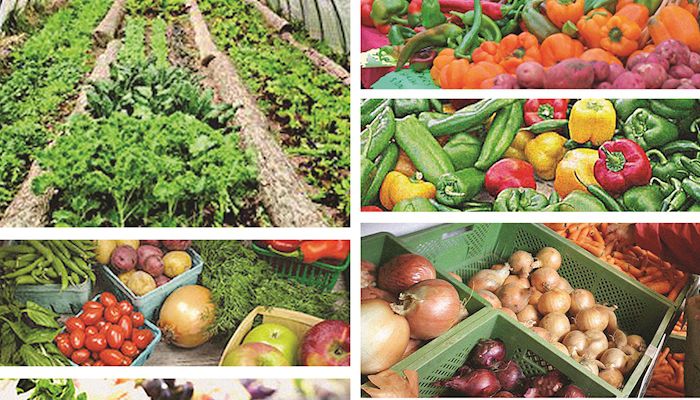 Lagging commodity prices and growing consumer demand are leading to increased interest in organic crop production. There are currently 21,781 certified organic farmers in the U.S., according to the U.S. Department of Agriculture (USDA), which estimates organic farming as a $43 billion industry, an increase from 18,000 farmers and $35 billion in 2014.
But, experts say, going organic is not easy or quick.
To ensure the consumer is receiving expected products, organic farming is strictly controlled by the Organic Food Production Act. According to the OFPA, those selling crops or livestock as organic must follow a set of rules that prohibits the use of synthetic chemicals. It also requires certification through the USDA National Organic (NOP) program.
"Organic farming requires additional preparation for meeting all the rules of the USDA-National Organic Program," says Kathleen Delate, Iowa State University(ISU) Extension organic specialist. "To sell your crops as organic, you must be certified by one of the accredited certifiers in Iowa, and not have used any synthetic fertilizers, herbicides, insecticides or fungicides for at least 36 months prior to the harvest of the organic crop." In addition, no GMO crops are allowed in organic production. CRP land can be converted immediately if no synthetic chemicals have been used the previous three years.
Record-keeping requirements
Organic farming requires strict record-keeping procedures, including during the three-year transition. An inspector will visit the farm as the first organic harvest approaches to review all records, crops, storage bins and equipment used on the farm to assure compliance.
There are private certification agencies, but many in Iowa choose to use the state certification program through the Iowa Department of Agriculture and Land Stewardship (IDALS).
Along with the certification application and contact information, IDALS provides detailed instructions, forms for record-keeping, ID and pasture-tracking spread­sheets for livestock producers, and even a renewal packet. ISU Extension and Outreach provides information on certification pro­grams as well as other organic regulatory and production information on its website http://extension.agron.iastate.edu/organicag/.
There is financial assistance available through the three-year transition period. In Iowa, the Natural Resources Conservation Services (NRCS) Environmental Quality Indicators Program (EQIP) may provide up to $50 per acre to help with the transition. Your local NRCS or FSA office can provide specific details as well as deadlines and information on required documents. Conservation practices such as riparian buffer strips, filter strips and crop rotations that are often used in organic farming may also qualify for cost-sharing.
Labor, management intensive
Organic farming is labor and management intensive. A crop-rotation plan must be in place to preserve soil health and protect against pests. Horticultural crops will need to be rotated with a leguminous cover crop at least once every five years to enhance soil quality, and the same row crop cannot be grown in consecutive years on the same land.
Natural soil-enhancing products, like naturally mined lime products, manure and composted manure are allowed. Iowa rules specify the number of months prior to harvest that manure should be applied to allow adequate decomposition and to avoid bacterial contamination.
Organic regulations also strictly control manure-composting methods. Some organic farmers utilize other natural products such as fish emulsion and seaweed preparations for nitrogen, or rock phosphate and naturally mined potassium chloride to enhance phosphorous and potassium. It is important to check with the regulatory agencies before any application to make sure the product is allowed.
With pests a persistent problem, great care must be taken to ensure only pest-free seed and transplants are brought on to organic farms.
Finding a market
Determining the market for organic products prior to conversion of croplands is paramount. The ISU Extension program can help with that, as can groups like the Leopold Center for Sustainable Agriculture, or Practical Farmers of Iowa, which also provide research and production information.
For organic soybeans, be sure to consult your buyer as to which varieties are preferred, and rely on fall soil sampling to determine if your soil is adequate for soybean production.
There are also equipment and storage concerns to organic crop production. Most soybean buyers will require beans that are clean and unstained. That may require certain weeds such as nightshade be weeded from fields prior to harvest. Separate combines must be used for organic and conventional fields, or the combine must be thoroughly cleaned between fields. Separate storage facilities are required.
A full listing of organic regulations can be found at http://www.ams.usda.gov/AMSv1.0/nop.
Many organic producers find despite the increased labor and regulatory hoops that organic farming can be profitable. According to the Organic Alliance, there are often premium prices depending on the product, season and market access.
"It's a growing industry," says Delate, who also suggests consulting the Organic Trade Association and other active organic producers when weighing the decision to convert to organic crop production.
Queck-Matzie is a freelance writer in Fontanelle.
Want more news on this topic? Farm Bureau members may subscribe for a free email news service, featuring the farm and rural topics that interest them most!