New Iowa Farm Bureau Food & Farm Index® shows Iowa grocery shoppers influenced by nutritional value of real meat and dairy to strengthen their immune systems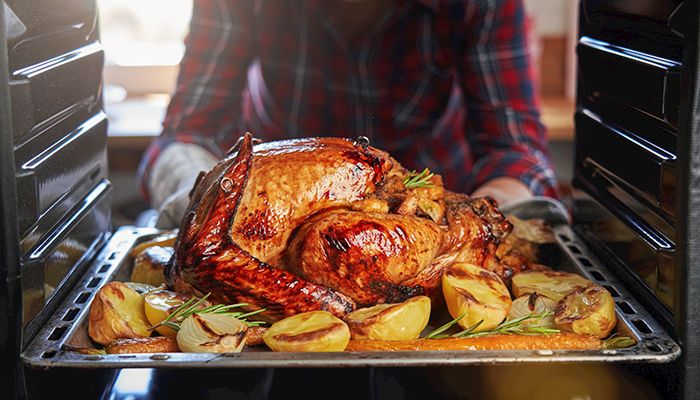 An overwhelming majority of Iowa grocery shoppers consume animal proteins frequently and see real meat and dairy as healthy food options, according to the latest Iowa Farm Bureau Food and Farm Index®.
The 7th annual survey, conducted online by The Harris Poll in Fall 2020 among 510 Iowans ages 20 to 60 with primary or shared household grocery shopping responsibilities, found that 95 percent of Iowa households eat meat at least weekly and 96 percent consume dairy at least weekly, while 9 in 10 see animal-based proteins such as milk (91 percent) and meat (90 percent) as healthy options.
During a time of heightened awareness of health and wellbeing, the survey revealed that nearly 9 in 10 Iowa grocery shoppers (87 percent) are likely to purchase food based on its ability to strengthen their immune systems. The survey also found that 70 percent of Iowa grocery shoppers say they are likely to increase their consumption of meat and poultry upon learning that zinc helps immune systems function properly and that meat and poultry provide the majority of the zinc in Americans' diets.
"Animal proteins - meat, milk and eggs - are 'complete' proteins which means they contain all the required amino acids needed for humans. These foods are also great sources of nutrients that maintain and enhance the immune system such as vitamin B12, iron and zinc which are not as well absorbed from plant-based foods," says Dr. Ruth MacDonald, Chair of the Department of Food Science and Human Nutrition at Iowa State University. "Having a well-balanced diet is always important, but during high stress times it's even more important to ensure the foods we eat are rich in the vitamins, minerals and proteins that support and strengthen our immune system."
Although plant-based imitation meat options are a growing trend, 67 percent of Iowa grocery shoppers are not likely to purchase them in place of real meat.
Who do Iowans trust?
Even during a global pandemic mired with uncertainty, one thing nearly all Iowans agree on is the amount of trust they place in the safety of the food they purchase (91 percent at least some trust) and the amount of trust they place in Iowa farmers (90 percent).
When it comes to trusted sources for information on the nutrition/health of their food, more than half of Iowa grocery shoppers (55 percent) rank a dietitian/nutritionist as one of their top three most trusted sources for nutritional information.
Additionally, the survey shows Iowa farmers' commitment to responsible livestock care and environmental stewardship is earning the confidence of a large majority of Iowa grocery shoppers; 85 percent of Iowa grocery shoppers are confident that farmers are caring for their animals responsibly and 75 percent are confident that farmers are caring for the environment responsibly.
"Iowa farmers strive to provide consumers with a variety of protein options that are not only healthy and fit into a variety of budgets, but are also sustainable," said Craig Hill, president of Iowa Farm Bureau. "We take great pride in continuously improving how we raise animals for protein in a way that's compassionate for the animal and our environment." According to the latest Environmental Protection Agency (EPA) data, agriculture accounts for 10 percent of total U.S. emissions, far less than transportation (28 percent), electricity production (27 percent), industry (22 percent), and commercial and residential (12 percent) sectors.
Survey Methodology
The September 25 and October 12, 2020, Iowa Farm Bureau Food and Farm Index® was conducted online within the United States by The Harris Poll on behalf of the IFBF among 510 adults aged 20-60, residing in Iowa who have primary or shared responsibility for household grocery shopping. Figures for age, sex, race/ethnicity, education, and household income were weighted where necessary to bring them into line with their actual proportions in the population. Propensity score weighting was also used to adjust for respondents' propensity to be online.
Want more news on this topic? Farm Bureau members may subscribe for a free email news service, featuring the farm and rural topics that interest them most!