Just a click away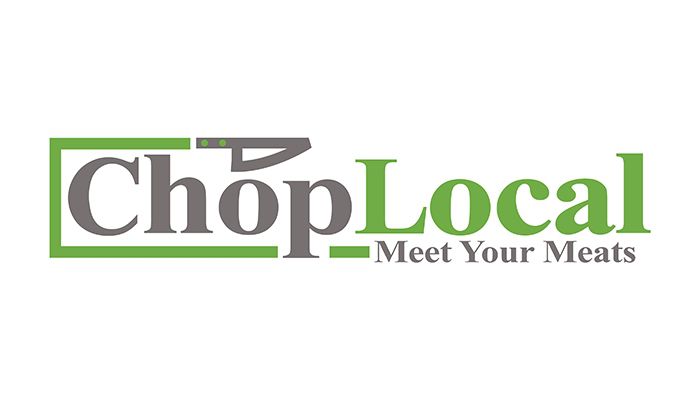 Shop online to deliver farm-to-table, Iowa-raised meats at your door through ChopLocal, a new online meat marketplace.
It's being called the Etsy of Meat.
ChopLocal is the newest player in the direct marketing game, a way for Iowa meat producers to sell direct to consumers through a coordinated online platform.
Ten vendors are on hand so far, with more to come as folks from around Iowa and the rest of the country enjoy Iowa farm-raised meats ranging from turkey, pork and beef to rabbit, and even some cheese — delivered to their door.
"We're creating a one-stop shop where customers can buy high-quality meats directly from farmers and small businesses," says Katie Olthoff, director of marketing and co-founder of ChopLocal.
ChopLocal allows customers to order from multiple farms/businesses at once for pick-up or delivery. The process is simple. Go to choplocal.com, choose your products, place your order.
Meat is shipped cold-packed directly from the farm or butcher, or made available for pick-up if logistics allow.
Shipping rates vary with order size and vendor location. A new feature makes it easier for out-of-state customers by sorting meat processed at a federal locker versus a state certified facility, all by entering your customer zip code.
Jared Achen, from Wayland in southeastern Iowa, raises turkeys as a shareholder in West Liberty Foods.
Like many farmers, he looked in his turkey barns last spring and saw two things — changing markets and opportunity.
"At the same time that farmers had no markets for their livestock (because of the pandemic), consumers were struggling to get the meat they wanted from grocery stores. I knew there had to be a better system to connect the farmers who have meat with the consumers who want it," says Achen, CEO of ChopLocal.
"It was a perfect storm," adds Olthoff, addressing the early COVID environment and the subsequent changes in consumer behavior.
Olthoff came to ChopLocal after a stint as senior director of communications and membership for the Iowa Cattlemen's Association and is the author of the "My Family's Farm" children's book series.
Consumers found home delivery a desirable way to ride out COVID isolation. And internet technologies allowed for direct online purchases.
At the same time, COVID meat packing plant closings caused both supply chain interruptions and shortages of some foods.
"It was time for an alternative supply chain," says Olthoff, "and we saw a way to be part of the solution."
ChopLocal launched just before Thanksgiving to sell a backlog of turkeys created for smaller family gatherings, then hit the road running just before Christmas. What started as four vendors soon grew to 10, and the inquiries keep coming.
Olthoff says research shows 53% of consumers have purchased meat online in the past year, direct from producers or via grocery pick-up services.
"There's nothing wrong with selling livestock for food production the traditional way," says Olthoff, "but this offers another way." ChopLocal stipulates vendor marketing messages need to be positive, without attacking other means of production.
Telling farmers' stories is part of the effort.
"It's really important to us that our vendors can tell their story and maintain their identity," says Olthoff. "We want to highlight the farmers and small businesses that make up this alternative meat supply chain."
The local foods movement has been growing steadily for the past couple decades, but COVID gave it a shot in the arm. More and more producers are finding a ready market in their friends, family and neighbors.
"A lot of people get excited about the opportunity to supply healthy food while keeping profits and cutting out the middle man," says Olthoff. "But they don't always realize what the middle man does. They can be unfamiliar with order fulfillment and shipping processes and marketing. Selling direct means customer calls and locker cut sheets and web development."
That's where initiatives like ChopLocal come in, with a platform designed to help both producers and consumers get good Iowa meats on dinner plates. From shipping logistics to best practices for increasing sales, ChopLocal is able to provide services for small businesses they can't find elsewhere.
Like anyone else, trying to get animals into local lockers is a challenge for ChopLocal and its vendors. Many lockers are booked through 2022. But Olthoff sees the situation improving.
The state channeled federal CARES funds into a Meat Processing Expansion program to help lockers expand equipment and personnel.
Each ChopLocal vendor has its own producer-locker relationship, allowing for the demand to spread to different state and federally inspected facilities.

Olthoff has hopes regulation that addresses state-to-state sales will evolve as the local food movement continues to grow.
ChopLocal has recently in­­cluded Clarion Locker to its vendor line-up, allowing them to market their products directly through the common site.
It all adds to the variety presented to shoppers, where hungry meat eaters can get gourmet bacon from Bierman Bacon, beef and pork from Brewer Family Farms, fresh whole turkeys from Golden Prairie Turkeys, premium meat rabbit from Iowa Rabbit, beef from Purple Ribbon Beef, cooked ready-to-eat beef and pork from WG Meatbox, and meats cut the old-fashioned way from Old Station Craft Meats, along with meat bundle boxes and swag from ChopLocal.
"Iowa-raised meat really does taste better," says Olthoff. "We're here to make it easy for the consumer to buy a variety of quality meats from the comfort of their own home and to provide a platform for independent producers to get that meat to customers and collect a premium."
Queck-Matzie is a freelance writer from Greenfield.
Want more news on this topic? Farm Bureau members may subscribe for a free email news service, featuring the farm and rural topics that interest them most!