It's OK to be the World's Okayest Mom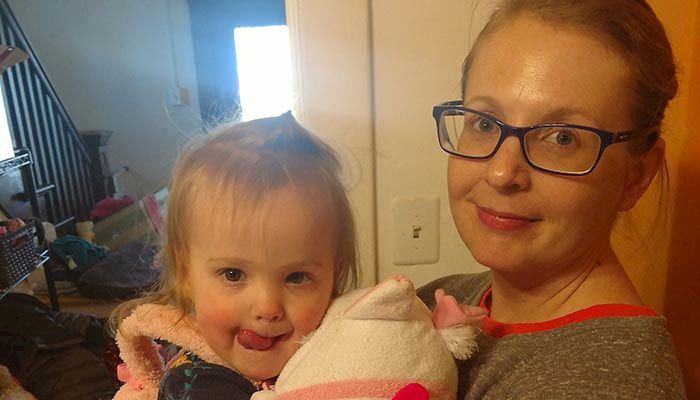 You know that "a-ha" moment when you stumble upon a piece of advice that completely describes what you're dealing with in life right now? I recently had one of those moments, when I discovered an article about "The World's Okayest Mom."
The day before, I told my husband that I decided to bake a cake with boxed mix and canned frosting (a definite no-no for all those sugar-free moms out there) for my daughter's upcoming birthday. I live in a rural town, and I don't have time to drive 60 minutes round trip to get an elaborately decorated cake from a bakery.
Nowadays, we moms put so much pressure on ourselves to create Instagram-perfect birthday parties – with elaborate themes, party favors and rainbow unicorn cakes.
So it's a relief to discover that I'm not the only "okayest" mom out there. And we should embrace the "OK" in other aspects of our everyday lives, including grocery shopping and what we feed our families.
Yes, it seems like every mom on Facebook and Instagram is buying foods with labels like non-GMO, gluten-free and no-added sugar. Well, I'm giving you permission to be the "world's okayest mom" like me. It's OK to buy the boxed mac 'n cheese with the noodle shapes your kids like instead of the organic mac 'n cheese that costs twice as much.
Organic doesn't mean its healthier. Instead, organic refers to the production practice, meaning that the food was grown without synthetic fertilizers and pesticides (although natural chemicals are allowed).
It's also OK to buy cheap hot dogs instead of the hot dogs made with "grass-fed" beef. The same goes for grass-fed dairy.
Some research has shown the grass-fed dairy and beef has slightly higher levels of omega-3s. But in general, beef and dairy aren't a good source of omega-3s, especially compared to fish.
And it's OK to buy chocolate milk for your kids. Yes, it contains more sugar than unflavored milk. However, studies have shown that kids tend to drink more milk when it's flavored. Milk is a good source of essential nutrients, such as Vitamin D, calcium and protein, that growing kids need.
Plus, for active teens and adults, chocolate milk is a better exercise recovery drink than sugar-filled and protein-free sports drinks.
Whether we choose to buy organic or not, we all have the same goal of providing our kids the healthy foods they need to grow their bodies and minds. As long as my daughter eats a few vegetables and drinks her milk, I feel like a success.
I'm OK with being the "okayest" mom, even if it means throwing a few sprinkles on a boxed-mix birthday cake and calling it "unicorn glitter."
By Teresa Bjork. Teresa is Iowa Farm Bureau's Senior Features Writer.