Question: I see a lot of "natural" and "organic" food labels when I'm shopping at the grocery. How do I make healthier food choices for my family?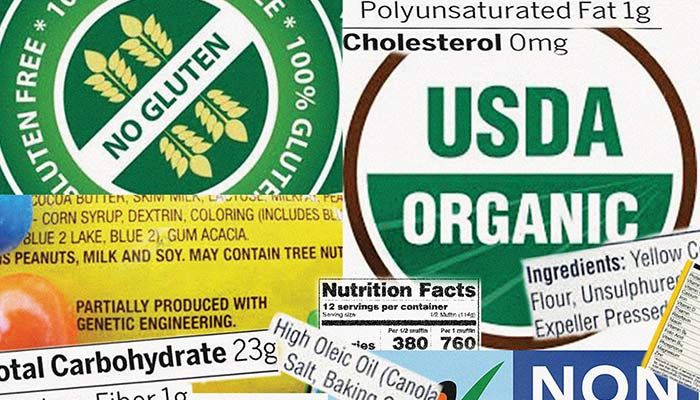 Currently, the U.S. Food and Drug Administration (FDA) doesn't define the term "natural" as a food label, says Ruth MacDonald, chair of Iowa State University's Department of Food Science and Human Nutrition.
Consumers should be aware that food labels are intended to convince you to buy a product and likely don't convey much nutrition or health information, MacDonald says.
"It would be better to look at the nutrition facts panel to see how many calories per serving, the amounts of fat, carbohydrates and protein, and the nutrients provided by the product. Reading ingredient lists is also recommended, but become educated about the terms being used," MacDonald says.
MacDonald also says conventionally produced foods are very safe and it isn't necessary to purchase organic foods to avoid pesticides or chemical residues.
"Having choice is a great, but there is no evidence that organically produced foods are more nutritious or safer than conventionally produced foods," MacDonald says.
If you're looking to make healthy choices at the grocery store, MacDonald recommends eating lots of fruits and vegetables of all kinds, balanced with healthy proteins such as meat and legumes. Whole grains and dairy are also recommended, she said.
"Processed foods are safe and convenient and give us many healthy choices," MacDonald adds. "Keeping balance in mind, limit the amounts of added sugar — from all sources, salt and high fat foods.
"Maintaining a healthy weight should be the goal for everyone, and that requires a diet that balances calorie intake with physical activity."
Return to
The Iowa Dish