Iowa's ChopLocal added as semifinalist for AFBF Ag Innovation Challenge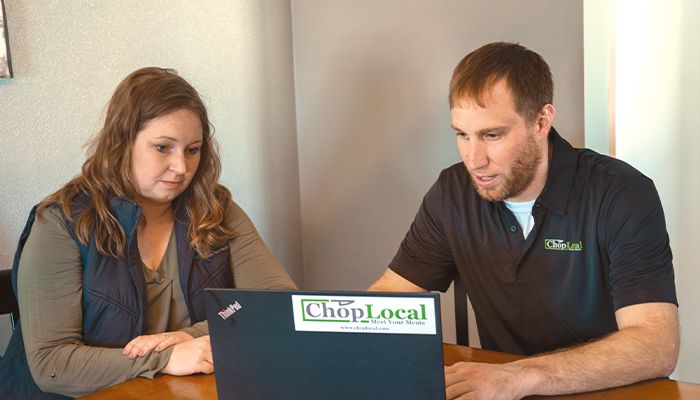 Iowa-based ChopLocal has been added as a semifinalist for American Farm Bureau Federation's (AFBF) 2023 Ag Innovation Challenge. 
ChopLocal was added after another semifinalist, California-based company Vence, was bought by Merck. This change means two Iowa companies — ChopLocal and ReEnvision Ag — are now part of the competition, to be held next January at AFBF's annual convention.
"We congratulate the owners of Vence and wish them all the best as they move forward with this exciting opportunity," said AFBF President Zippy Duvall. "Recognizing entrepreneurs who are committed to helping rural communities and supporting farmers and ranchers in their mission to provide the food, fuel and fiber we all rely on remains a cornerstone of the Ag Innovation Challenge."
Each semi-finalist was awarded $10,000. The overall winner of the competition will receive an additional $35,000.
Founded in 2020 during the COVID-19 outbreak, ChopLocal is an online marketplace that makes it easy for farmers and butchers to connect with modern meateaters. 
The company aims to "simplify the process from farm-to-fork, support small businesses, and provide the best-tasting meat around," its website states.
To accomplish this, ChopLocal provides each of its vendors their own "microstore" where they can share more information about their farm or business. 
This helps customers know exactly who they are ordering from, whether it is a farmer or small meat shop.
"Out of all the great businesses that applied to be part of the competition, the fact we were chosen is a great honor," said Katie Olthoff, ChopLocal chief operating officer and co-founder. "We really appreciate the support from (AFBF) and Iowa Farm Bureau."
In addition to the $10,000 for making the semi-finals, ChopLocal also recently received a $100,000 demonstration fund loan from Iowa Economic Development. 
"We have grown the business a lot in the last year, adding many new vendors," Olthoff said. "As we receive funding like this, we use all we can to benefit our producers and help them grow their business."
The other Iowa semi-finalist in the AFBF Ag Innovation contest is ReEnvision Ag, led by Jayson Ryner of Nora Springs, which is working to develop a dibble-style planting system as an alternative to current planters that use double-disc openers to create a seed trench. 
This is the ninth year of the American Farm Bureau Ag Innovation Challenge, which showcases ideas and business innovations in agriculture. 
Iowa companies have won four of the previous eight competitions. Previous Iowa winners are ScoutPro in 2015, AccuGrain in 2016, SwineTech in 2018 and FarmlandFinder in 2019.
Want more news on this topic? Farm Bureau members may subscribe for a free email news service, featuring the farm and rural topics that interest them most!