Iowa cash rental rates stabilizing after four years of declines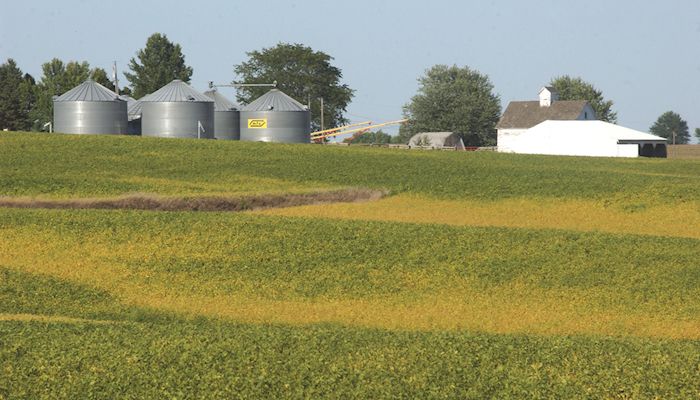 Iowa farmland cash rental rates, which have declined in each of the past four years, are likely to show more stability in 2018. That is according to Steve Johnson, Iowa State University (ISU) Extension farm management specialist in central Iowa.
The expected stabilization in cash rental rates will likely put added economic pressure on farmers dealing with continued low commodity prices, he said,
"Farmers who rent land are probably going to have to find other ways to reduce costs other than just renegotiating cash rental rates. They need to work harder on improving their marketing skills to find that extra $50 per acre on the revenue side," Johnson said last week. "I just don't see that much more slack in rental rates for 2018 with the amount of demand there is for rented land."
Part of the solution for adjusting cash rental rates is tying rental arrangements to good stewardship practices. Landlords are becoming more interested in conservation work on the land they rent. "At least here in central Iowa, landlords are more engaged than I've ever seen. They really want to know how their land is farmed."
Johnson and other ISU farm management specialists are holding meetings around Iowa this month to discuss farmland leasing issues with farmers and landlords.
The meetings are held each year in anticipation of the Sept. 1 deadline for providing a written notice on lease termination under Iowa law.
Cash rental rates in Iowa have, on average, declined a total of 19 percent since 2013. That's about $51 per acre, to $219 per acre in 2017, Johnson said. But 2018 could break that string of declines, he said.
Correlated to land price
Rents tend to correlate closely with farmland values, which likely reflect productivity from crop yields. The price for Iowa farmland appears to have stabilized after several years of declines.
Two separate surveys earlier this year of realtors and bankers showed that Iowa farmland prices were steady or slightly higher so far in 2017. In both surveys, respondents said a big factor in the stronger market was the limited amount of land for sale.
It's the same situation in rental land, Johnson said. "There is a limited amount of land available to rent, which should provide support for rental rates," he said.
The current situation, with tight margins and more emphasis on stewardship practices that improve conservation and water quality, should bring about more conversations between tenants and landlords, Johnson said.
"Landlords want to keep the soil and nutrients on their land and say they typically want to work with their tenants to improve these practices," he said.
Johnson said he is encouraging landlords to attend conservation meetings and field days to gather information on both the effectiveness and the costs of stewardship practices. That can help reduce friction that often occurs when a landlord wants the tenant to adopt conservation practices but doesn't realize the costs of implementing them, he said.
Want more news on this topic? Farm Bureau members may subscribe for a free email news service, featuring the farm and rural topics that interest them most!