Iowa Farm Bureau says improved testing and tools in latest Iowa DNR report document long-range water quality gains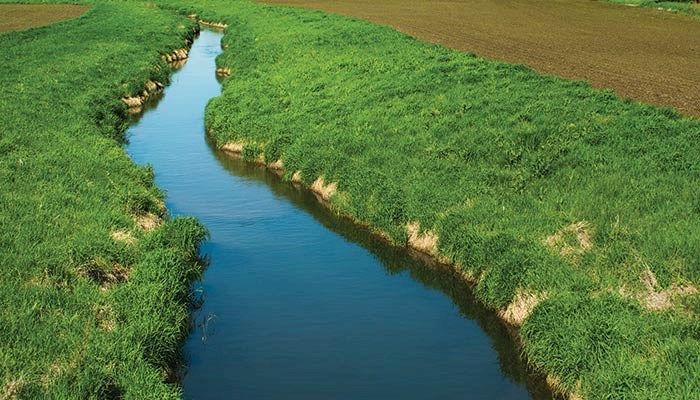 Iowa Farm Bureau sees valuable information for farmers in 2016 Impaired Waters Report
The recent Iowa Department of Natural Resources (DNR) report shows a narrowing in the number of impaired waters in Iowa with the latest report showing a 1.9 percent increase in the number of "impaired waterbodies." DNR staffers who prepared the report say that the DNR is now utilizing new, interactive assessment tools such as the one developed by the U.S. Geological Survey (USGS) which tracks long-term trends in surface water quality.
Iowa Farm Bureau Federation (IFBF) Environmental Policy Advisor Rick Robinson says this year's report is notably different because this goes above and beyond requirements of the EPA and includes different types of measurements and data pulled from multiple sources. "The goal is one all Iowans share: to see changes in the quality of water in rivers and streams. By tapping into the USGS information base, we can see changes that have occurred over the four decades since the passage of the Clean Water Act in 1972. The many thousands of readings show impaired waterbodies are leveling off to a 1.9 percent increase. The goal shared by farmers, environmentalists and lawmakers is to see it reach zero and stay there," says Robinson.
Another significant point in the 2017 report: 56 impairments have been taken off the 'impaired waterbodies list.' IFBF credits record conservation practices and collaborative work for the progress. The USGS data shows nitrate levels are trending steady to lower in 18 of 22 Iowa sites tested; phosphorus levels are trending steady to lower in 23 or 25 sites tested and only five Iowa sites showed up as 'somewhat likely up' for either nitrates or phosphorus. "It's also worth noting that 75 percent of untreated water in Iowa streams meets or exceeds the EPA's nitrate safety standard," says Robinson.
Farmers are adding conservation practices in record numbers, for example, planting 630,000 acres of cover crops last year, compared to 10,000 acres in 2009. "Cover crops are just one of many practices outlined in the Iowa Nutrient Reduction Strategy and embracing those options requires commitment to the big picture, since meeting the 45 percent reduction targets in nitrates and phosphorus is estimated to take $1.2-4 billion per year. Funding is an important aspect to continued water quality progress," says IFBF President Craig Hill. "Iowa farmers embrace the challenge of improving water quality so the work can and must continue."
Want more news on this topic? Farm Bureau members may subscribe for a free email news service, featuring the farm and rural topics that interest them most!