Iowa Farm Bureau Federation announces retirement of Executive Director, Secretary-Treasurer, and selection of successor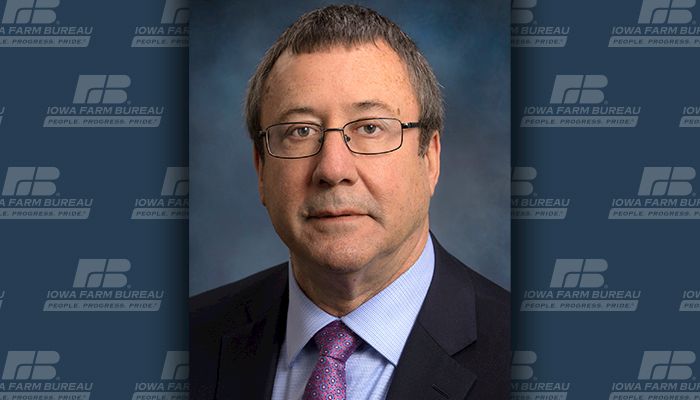 The Iowa Farm Bureau Federation (IFBF) announced today that Joe Johnson will retire on June 1, 2021, as Executive Director/Secretary-Treasurer of the IFBF. He will be succeeded by Marty Schwager, IFBF's current Field Service Director.
Johnson is concluding his 36-year career with IFBF after having served as Executive Director/ Secretary-Treasurer since 2018. Prior to his current position, Johnson led the Field Service Division of the organization for 8 years, and previously served as a state policy advisor, and initially as a regional manager.
"Joe's passion and dedication to IFBF and its members has immensely benefited the organization during his tenure," noted IFBF President Craig Hill. "While his leadership will be missed, he has more than earned his upcoming retirement, and the organization wishes him and Karen the best in retirement."
Effective June 1, 2021, Marty Schwager will succeed Johnson as IFBF Executive Director/ Secretary-Treasurer. Marty, a 16-year veteran of Farm Bureau, has served as Director of Field Service since 2018, where he leads the activities of the organization's regional managers, as well as the Leadership, Farmer Education, and Farm Business Development areas. Prior to his current position, Marty had served as state policy advisor for 8 years. Marty has also served as IFBF's national policy advisor and started with the organization as a regional manager.
"The IFBF Board of Directors is confident in Marty's proven leadership, and his ability to build solid programs and relationships for the organization's continued success," noted Hill.
Schwager has both undergraduate and master's degrees from Iowa State University. He and his wife Jolea have three children and reside in Clive, Iowa.