If you haven't visited an Iowa beach, you're missing out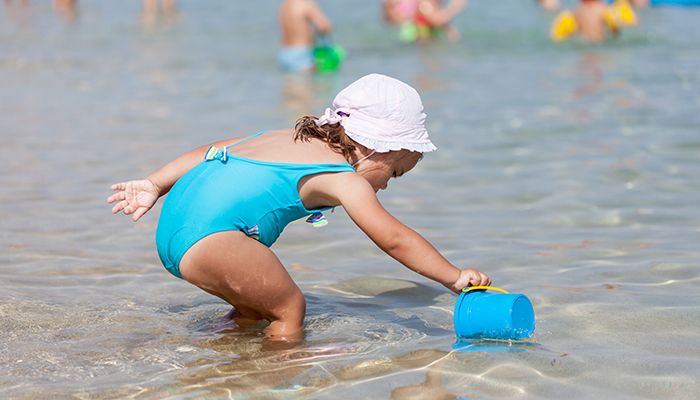 My daughter and I have enjoyed a fun summer visiting different parks across central Iowa as part of an outdoor challenge I discovered on social media.
We live near Big Creek State Park in Polk City, and we often play at the beach near the marina. My daughter loves building sand "houses," and I love dipping my toes in the water and watching all the families lounge on giant donut-shaped floaties.
My husband also takes my daughter on morning fishing trips to nearby Saylorville Lake. If they've had a good day of fishing, we have a fish fry and share the catch with our neighbors, as a thank you for blowing the snow off our sidewalks in the winter.
Considering how much we love our time at the lake, it always perplexes me when I hear or see comments from folks who say they never visit a beach, go kayaking or eat fish from Iowa's lakes and rivers because they're worried about water quality.
Unfortunately, it's true that every summer, a few beaches in Iowa are temporarily closed, usually when the weather is the hottest, due to elevated levels of blue-green algae or bacteria.
Despite record amounts of rainfall this spring, the Iowa Department of Natural Resources says most beaches in Iowa are currently open to the public heading into this Labor Day weekend.
This year, Big Creek beach has remained open all summer long, although in previous summers it has been closed for a few weeks. No, our waters here in Iowa aren't perfect. However, we are seeing progress in reaching Iowa's water quality goals.
Where I live, in the Big Creek Watershed, a coalition of communities, government agencies, environmental advocates, farmers and landowners have joined together to implement new water quality practices.
Farmers are growing more acres of cover crops, installing bioreactors and using field-level data and precision agriculture tools to reduce sediment and nutrients from entering the Big Creek Watershed.
The Iowa Department of Natural Resources (DNR) and county conservationists regularly test recreational waters in the state to ensure they are safe for swimming. If a problem is detected, they let the public know immediately.
In addition, the DNR samples fish from Iowa's lakes and rivers to ensure they are safe to eat, if you so choose. Usually, if a beach is closed, as Rathbun Lake was earlier this summer, it's still safe to eat the fish from the lake.
Indeed, we all have a role to play in improving Iowa's water quality. Yet it would be a shame if we let scary, click-bait headlines stop us from enjoying Iowa's beaches and fishing spots.
So if it's been a while since you've visited a local beach or gone fishing, you still have a few fall weekends this year to dip your own toes in the water or enjoy a neighborhood fish fry.
Iowa truly does boast some beautiful lakes and rivers – and best of all, they are free for everyone to enjoy. We just need to get away from our screens (and the social media trolls) to go outside and enjoy them.
For more information about efforts by Iowa farmers to protect water quality, visit ConservationCountsIowa.com.
By Teresa Bjork. Teresa is Iowa Farm Bureau's senior features writer.
Want more news on this topic? Farm Bureau members may subscribe for a free email news service, featuring the farm and rural topics that interest them most!