If you care about natural, then choose real meat and dairy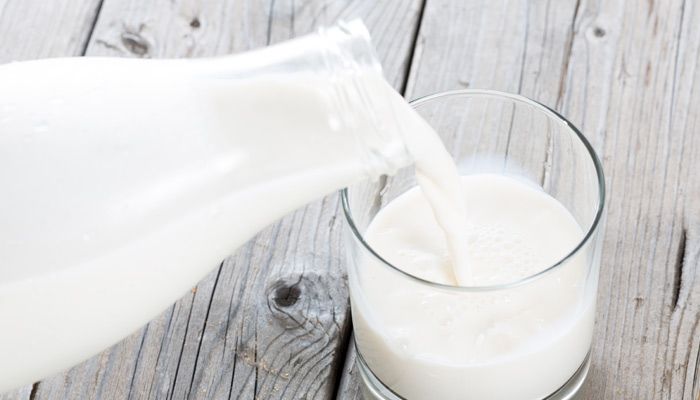 Let's face it: We're all too busy. Just this morning, I made breakfast for my 3-year-old, watched her not eat it, pleaded with her to wear shoes, drove in rush hour traffic, waited at the doctor's office and swung by the pharmacy. And it's only 8:30 a.m.
Yes, it's difficult to find time to exercise and to fuel our bodies with nutritious foods. Convenience foods like fast-food burgers and take-out pizza save time - and to be honest, they taste so, so good.
Yet we're kidding ourselves if we think this constant busyness doesn't impact our physical and mental health. A new, first-of-its-kind nutrition study confirms what most of us probably suspect.
The study found that people tend to consume more calories when they eat a diet of ultraprocessed foods, or foods made from a long list of ingredients, than people who eat a whole foods diet.
In the study, one group of participants ate only ultraprocessed foods; the other ate only whole foods. Both diets had the same number of calories from protein.
However, the folks who ate the ultraprocessed diet gained an average of 2 pounds in two weeks and ate an average of 500 calories more per day than those on the whole foods diet. In comparison, participants on the whole foods diet lost about 2 pounds in two weeks.
Admittedly, it isn't realistic to eliminate all processed foods from our lives. After all, humans have consumed bread and alcohol for centuries. Advances in food processing have also improved the safety, quality and nutrition of our food supply.
If anything, the new study confirms that we should aim to consume fewer ultraprocessed foods, such as chips, soda and donuts, and more whole foods. These whole foods include fruits, vegetables, and real meat and milk.
Notice I say "real" meat and milk. Yes, meat and dairy imitators are getting a lot of social media buzz lately, and fake meat burgers are showing up on a few restaurant menus.
While I support more food choices, I worry that many people are buying fake meat and dairy because they think that plant-based proteins are healthier.
In reality, meat and milk imitators are ultraprocessed foods. They are made from a long list of ingredients, including sodium and added flavors and colors, to improve their taste and nutrition.
As Stephanie Clark, an Iowa State University dairy food scientist, recently told me: "If people care about natural, then they need to be thinking about (real) dairy."
Nutrition experts consider animal-based proteins, like lean beef, lean pork, eggs and dairy, to be high quality proteins because they contain all the essential amino acids we need for health and are easily digestible.
Plant-based proteins, in comparison, are incomplete proteins. They are lacking one or more of these essential amino acids.
"If you look at the label of those (plant-based) products, you are going to see a long list of things added to those non-dairy beverages to try to get them as close as possible nutritionally as dairy," Clark says.
So if you're like me, and you're short on time but want to fuel your body with healthy foods, then keep your meals and snacks simple.
Focus on adding more whole foods – like lean beef, eggs and milk – in your diet and fewer ultraprocessed foods.
Real meat and milk are safe, high in protein and nutrient-packed. And in my opinion, real beef tastes so, so much better than pea-protein burgers.
By Teresa Bjork. Teresa is Iowa Farm Bureau's senior features writer.
Want more news on this topic? Farm Bureau members may subscribe for a free email news service, featuring the farm and rural topics that interest them most!