IFBF to push for tax relief, landowner protections as Iowa Legislature convenes for 2023 session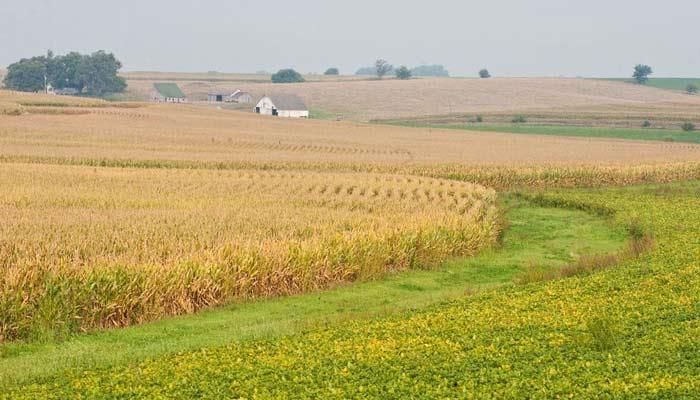 Farm Bureau members will focus on property tax relief and greater protections for landowners who are affected by energy infrastructure projects during the 2023 Iowa legislative session, which begins this week. In addition, Farm Bureau will pursue solutions to Iowa's workforce shortage among veterinarians and seek improved management of wildlife that damage crops and property, among other issues.
"We'll be looking at opportunities for tax relief, especially when it comes to property taxes," said Iowa Farm Bureau President Brent Johnson, a Calhoun County farmer. He noted that local governments will collect $6.67 billion in property taxes this year, an amount that has doubled over the past 18 years. 
Farm Bureau members believe property taxes should only fund critical property-related services, and less reliance should be placed on property taxes to fund people-related services. Farm Bureau achieved a longtime priority during the 2021 session when the legislature passed and Gov. Kim Reynolds signed a measure shifting funding for mental health services away from property taxes. 
"Our overarching goal for the state budget is to ensure that the state doesn't shift their obligations onto the backs of property taxpayers, especially considering the state's strong financial position," Johnson said. "We encourage the legislature to continue looking for opportunities to provide property tax relief in the upcoming session."
The state of Iowa is projected to collect revenues of $9.626 billion in Fiscal Year 2024, an $11 million increase over the current fiscal year, even after income tax cuts signed into law last year begin to phase in.
Landowner protections
Also during the 2023 session, Farm Bureau will work to enhance protections for landowners affected by the construction of large infrastructure projects, such as transmission lines and pipelines.
"Our members spoke very clearly at our Summer Policy Conference regarding the need for improvements in the process when it comes to some of those large energy infrastructure projects," said Johnson. "We will work to ensure that Iowa law adequately protects landowners rights prior to approval and after construction of large infrastructure projects is complete."
Farm Bureau members are seeking improvements in three key areas – giving landowners or farm tenants the ability to file land restoration complaints directly with the Iowa Utilities Board; ensuring that landowners and tenants are made whole for continued crop losses in easement areas; and establishing a minimum 90% threshold for voluntary easements before a project is granted eminent domain authority.  
Veterinary workforce shortages
Farm Bureau members will also work toward solutions to workforce shortages among food animal veterinarians. The organization's efforts will focus on allowing registered veterinary technicians to engage in more hands-on practices to increase the availability of veterinary care which supports livestock farmers, protects food safety and increases disease prevention.
Managing burgeoning raccoon populations will be another Farm Bureau focus during the 2023. With harvest rates low, Iowa's raccoon populations have tripled since 2006, according to the Iowa Department of Natural Resources. A Purdue University study found that raccoons are responsible for 87% of all damage to crops caused by wildlife. Farm Bureau members will seek enhanced tools to be able to manage raccoon populations, including year-round hunting or trapping for nuisance control. 
Other issues members will focus on during the 2023 session include:
-continuing to support funding for programs that aid water quality and soil conservation efforts by farmers.
-improving voter notification outreach for upcoming property tax bond referendums.
Want more news on this topic? Farm Bureau members may subscribe for a free email news service, featuring the farm and rural topics that interest them most!