How can you save money over the holidays? Start with your food choices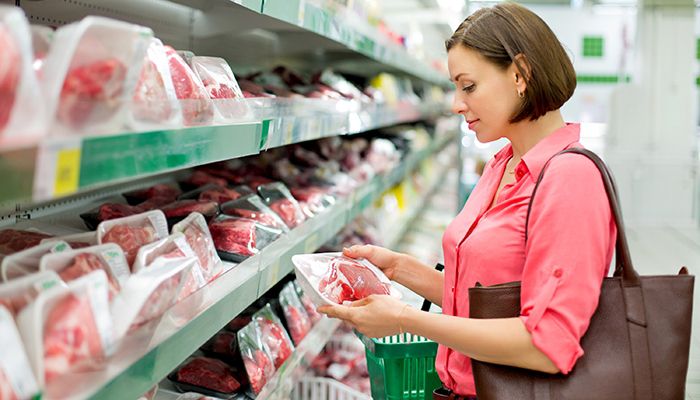 I adore almost everything about Christmas time: the decorated trees, the candy canes, the bell ringers, the 24-hour holiday music channels on the radio.
But the one thing I don't enjoy is the dent in my bank account from buying decorations, party food, a new Christmas dress for my daughter, and gifts for everyone from my hair stylist to the extended family members who I've never met in person but still must send gifts to on my husband's behalf.
However, if we're truly honest, a lot of us can't afford all the holiday spending. Americans will spend, on average, about $1,000 on Christmas gifts and decorations, reports the National Retail Federation.
Yet even in a robust economy, more than 75 percent of Americans today live paycheck to paycheck, according to CareerBuilder. Most of us are looking to save money any way we can, not just during the holiday season but year-round.
That's why it is puzzling to me, as a working mom trying to budget for the high cost of daycare, why more people don't seem to worry about how much they spend on food – one of the easiest ways to cut down on household expenses.
I'm not only talking about the gingerbread lattes we love sharing on Instagram or the $10 takeout burritos we order over the lunch hour. It's also our everyday grocery shopping habits: the stores we choose to shop at (whether high-end or budget) and the foods we fill our carts with.
For example, we may buy organic fruit snacks, because organic is supposed to be healthier, right? But in reality, organic foods aren't safer or more nutritious than conventional foods. Not to mention that non-GMO sugar is the same as regular sugar.
Or we may buy milk or butter from grass-fed cows, because we heard that grass-fed is more nutritious and worth the extra cost. However, dairy milk actually isn't a good source of omega-3 fatty acids, no matter if it's from grass-fed cows or conventionally raised cows.
Unfortunately, food shaming because we can't afford pricey "free-from" foods can have unhealthy consequences. A recent study found that fear-based marketing tactics against non-organic produce make low-income shoppers less likely to purchase any fruits and vegetables – whether organic or conventional.
Admittedly, I'm always fighting the urge to spend outside my food budget. Like all parents, I agonize over whether I'm making the healthiest food choices for my family, and I'm willing to spend more for nutritious foods.
Yet it's good to remember that food labels like non-GMO, organic, grass-fed, vegan and gluten-free are just marketing – extremely persuasive marketing. They may cost more, but they don't tell us anything about how healthful the food is. Only the nutrition label on the package can confirm that.
Personally, I'm comfortable buying generic brands to save a few precious dollars at the grocery store, especially around the holidays.
Because like many of you, I would like to end the year with a little extra money in my wallet, hopefully so I can give back to my community – and not just the cousin-in-law I've never met.
By Teresa Bjork. Teresa is Iowa Farm Bureau's senior features writer.