Grassley seeks DOJ probe of fertilizer prices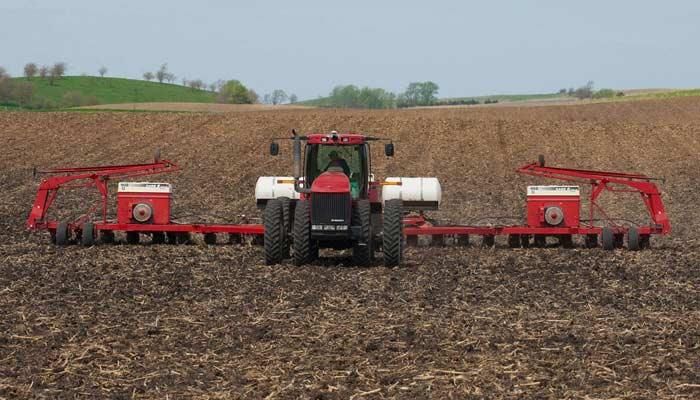 Iowa Sen. Charles Grassley is asking the Justice Department to investigate why fertilizer prices have increased so much this year.

In a letter to U.S. Attorney General Merrick Garland, Grassley asked for an examination of the current structure of the domestic fertilizer industry and an investigation of potential market and price manipulation, collusion, restrictions on competition and/or other unfair and deceptive practices under U.S. antitrust law."

There has been "dramatic growth in the price of fertilizer" this year, Grassley noted. He cited the lack of companies in the marketplace.

For potash, "only two companies control the supply for farmers," he said. In the nitrogen arena, four companies control three-quarters of the market.

China to levy higher tariffs on pork imports
China will raise import tariffs on most pork products next year, Reuters reported last week, after the world's top producer rapidly expanded domestic production and reduced its needs for imports.

Tariffs for most favored nations will return to 12% on Jan. 1, 2022, from 8% currently, a government official stated.
China lowered its tariffs on frozen pork in 2020 from 12% to 8% as the country faced soaring domestic meat prices in the aftermath of a devastating outbreak of African swine fever, a pig disease.

Most U.S. pork shipments to China face a 25% retaliatory tariff imposed during the trade war between Washington and Beijing, in addition to the most favored nations (MFN) tariff.

October pork arrivals in China fell by 40% from the prior year to 200,000 metric tons, though imports for the year to date have only slipped 8% from a year ago to 3.34 million metric tons, according to customs data.

Brazil to boost pork and poultry exports
Brazilian pork and poultry processors are expected to end the year with record high production and exports, while the industry is also poised to perform well in 2022 due to strong global and local demand for meat products, Reuters reported last week.

According to recent projections, Brazil's overall pork and poultry production and export volumes will rise at the end of the year and into the next.

Sales of pork products to China, which buys about 50% of Brazil's exports of pork, should remain strong even as it raises import tariffs next year.

White House slams 'greed of meat conglomerates'
The White House is doubling down on blaming meatpackers for higher food prices, Agripulse reported last week.

White House Press Secretary Jen Psaki was pressed at a recent news conference to say how corporate greed had caused inflation. She immediately cited the "greed of meat conglomerates.

"In the view of President Biden and Agriculture Secretary Tom Vilsack, the price increases amount to corporate greed," Psaki said.

Meat processing companies packers hit back, calling it a desperate attempt to shift blame and accused the administration of cherry picking data. "The White House Economic Council is again demonstrating its ignorance of agricultural economics and the fundamentals of supply and demand," said Meat Institute President and CEO Julie Anna Potts.


Want more news on this topic? Farm Bureau members may subscribe for a free email news service, featuring the farm and rural topics that interest them most!