Ensuring a fair cattle market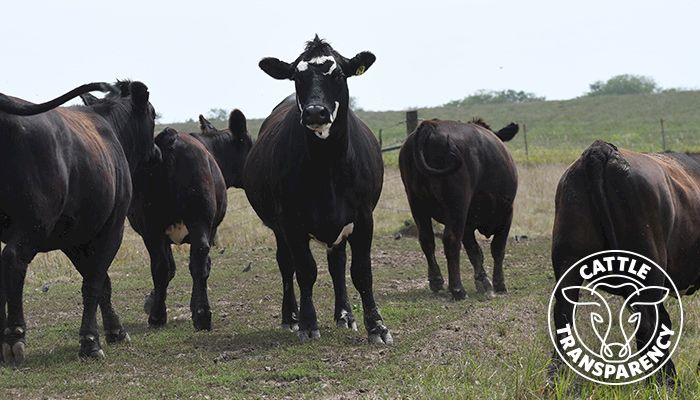 For every $1 Americans spend on food, just 14.3 cents go to farmers. As the first link in our food supply chain, farmers and ranchers don't get to set the price of their products and assume incredible risk with every planting and each herd of animals.
We take great pride in caring for our animals and spend countless hours making sure they are healthy and safe. Our livelihoods depend on it, so when it comes time to sell them, farmers and ranchers deserve a fair deal.
Many farmers and ranchers can recall years when they fell short of breaking even because of low prices for their products, but we do our best to push forward, hoping the next year is better. However, after years of feeling like the market squeezes small and medium-sized farms out of operation, some cattle producers aren't optimistic the future will be better unless action is taken.
Even before the pandemic, farmers and ranchers watched as the price for their cattle fell while the price of beef leaving processing facilities increased.
When one of the largest beef processing facilities in the country was knocked out of commission by a fire, cattle prices cratered while wholesale beef prices went up 12% in seven days.
During the pandemic, the same trends were amplified, and the effect was more widespread. Wholesale beef prices went up 25% in just seven days while the price paid to farmers dropped.
A rightful outcry
There was rightfully an outcry from ranchers across the country who were frustrated with the ongoing problems in cattle marketing. In April 2020, the American Farm Bureau formed a working group to research the causes of the volatility in the cattle markets, consider policy options to address these issues and provide guidance to our members as they started the policymaking process.
The group discussed establishing triggered-style, mandatory minimum pricing on a region-by-region basis; the need to better address risk management tools for smaller producers; helping small processing facilities play a larger role in our national food supply; and strengthening the Grain Inspection, Packers and Stockyards Administration.
Agreeing on priorities
Last month, I met with the leaders of other organizations representing cattle producers to see if we could agree on priorities to foster a more fair and transparent marketplace.
The groups represented often have very different ideas about the best path forward, so I was pleased we could sit down together for the good of producers across the country.
Farm Bureau is fully engaged because this is an important issue and producers deserve to have confidence they are being treated fairly in the cattle marketplace.
We talked about some key issues, such as the consolidation of the meat processing industry, the lack of price transparency and discovery, oversight and the country's meat processing capacity.
Three big items
After a productive discussion, we discovered that we agree on three big items: expediting the renewal of USDA's Livestock Mandatory Reporting and the creation of a contract library; encouraging investment in new independent, local and regional processing facilities; and calling on the Department of Justice to issue an update on its investigation into livestock markets and potential manipulation.
As we departed the meeting, we agreed to continue discussions.
By working together, we can leverage the power of our collective voice to further elevate the issue and ensure a fair and transparent marketplace for livestock producers.
At Farm Bureau, we have the pleasure of representing all types of agriculture operating on farms and ranches of all sizes. In this case, we're standing up for small- and medium-sized livestock operators who might otherwise have a difficult time making their voices heard.
And we're proud to do it.
Duvall is a Georgia farmer and president of the American Farm Bureau Federation.
Want more news on this topic? Farm Bureau members may subscribe for a free email news service, featuring the farm and rural topics that interest them most!