Creating a spark in Iowa's rural communities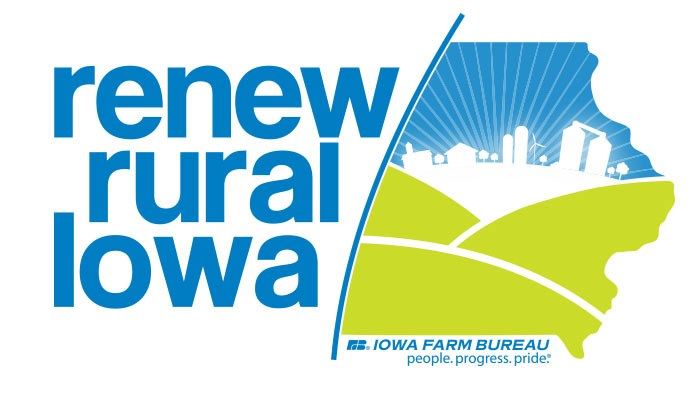 To create jobs and revitalize main streets in Iowa's rural communities, it's important to have a clear vision, to involve local people to help develop and refine that vision, and to be prepared to take advantage of opportunities that arise along the way.
That was the advice of three entrepreneurs who led a seminar on promoting and fostering economic development in rural communities last week at the Iowa Farm Bureau Federation's (IFBF) annual meeting in Des Moines.
"Everyone wants their local communities to be more vibrant. They don't want to see their main streets waste away," said Sharon Krause, who worked with others to develop the Bricker-Price Block, a thriving community arts and cultural center in Earlham. "That's why it's so good to bring a community together on these projects."
It also makes sense that farmers are often leaders in rural economic development projects, said Chris Deal, who is helping to lead a project to bring high-tech software engineering jobs and a job training center to Jefferson. "It's hard to find a more resilient and entrepreneurial group than farmers," he said. "What we want to do is take those traits and turn them into economic development opportunities for the communities."
The vision for Megan McKay when she started Peace Tree Brewing in Knoxville in 2009 was to use an existing building to enrich the quality of life in her hometown. Although the idea of a high-quality craft beer brewery and tasting room in a small Iowa town seemed far-fetched to many at the time, it fit the vision, she said.
Hitting all the marks
"It hit all the marks from a development standpoint for us," McKay said. "It was something that we could make in Knoxville. We could create a tap room where the community could gather, we could create jobs and we could incorporate the arts and enrich our community."
Today, Peace Tree distributes its beer throughout Iowa and in Nebraska and has added locations in Des Moines and Grinnell. Importantly, McKay said, the brewery has created a meeting place in Knoxville where people like to gather. "We wanted to create a spark in town, and I think we've done that."
Krause fell in love with Earlham after she started a sheep farm nearby and began buying supplies in the small town just west of the Des Moines metro. "It was a great town, but I really wanted to figure out how to help revitalize the main street."
When the Bricker-Price Block — a historic, but crumbling building in the center of town — went on the market, Krause helped organize a community effort to purchase and renovate it.
"It was really fun to see the community come together to do this," Krause said.
An opportunity
For Deal, a leader in the Jefferson Forge project in Jefferson, it was about taking advantage of an opportunity to attract a software development company to expand in the western Iowa town. At the same time, the project is creating a jobs training program in Jefferson to serve the software company and other local manufacturers.
"We didn't come up with a grand plan to create the Silicon Valley here in the middle of Iowa," Deal said. "Instead, it was an idea that presented itself as part of a school bond issue initiative."
Ohio-based Pillar Technology is set to open an office in downtown Jefferson in 2019. The company also plans to participate in a software development workforce training program in collaboration with the local school district and Iowa Central Community College.
While all rural development projects are different, a common element for success is tenacity, Deal said. "It takes time to work through the process, and it never happens as quickly as you think it will," he said. "So it's important not to get discouraged."
Renew Rural Iowa, IFBF's program to enhance economic growth in rural Iowa, holds seminars around the state to help entrepreneurs and community leaders develop and sustain economic growth. The next Renew Rural Iowa seminar is scheduled for Jan. 29, 2019, in Orange City. For more information, go to renewruraliowa.com.
Hear more – tune into The Spokesman Speaks podcast
Want to hear more about entrepreneur Chris Deal and how he's working to bring high-tech software engineering jobs and a job training center to Jefferson, Iowa? We sat down for an exclusive interviews with Deal; you can listen to that interview in an upcoming episode of our new Spokesman Speaks podcast.
We invite you to tune into The Spokesman Speaks podcast and subscribe in your favorite podcast app, including Apple Podcasts, Google Play, Spotify, Stitcher and TuneIn Radio.
Want more news on this topic? Farm Bureau members may subscribe for a free email news service, featuring the farm and rural topics that interest them most!