Agriculture's downturn showing up in reduced state revenue estimates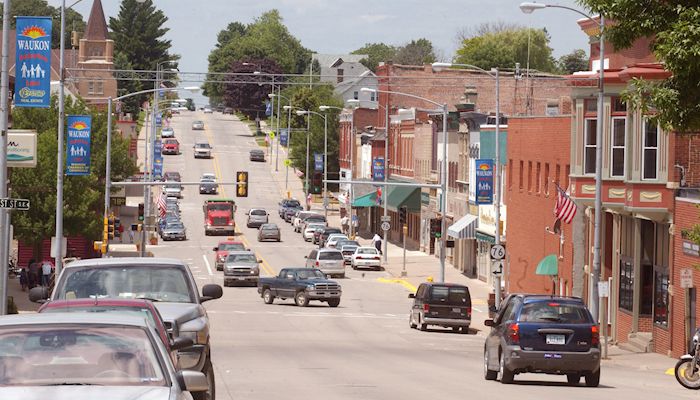 Continued weakness in commodity prices is certainly showing up in farmers' balance sheets, and it's also apparent in tax collection trends in agricultural states like Iowa, according to an economist who closely monitors the Midwest economy.
The recent downward revisions in Iowa's tax revenues that have forced budget revisions by the state legislature, clearly show the continued importance of agriculture to the state economy, said Ernie Goss, an economist at Creighton University in Omaha. "It's pretty clear that downturn in agriculture is having a major impact on state revenues," he said.
The Iowa Revenue Estimating Conference (REC) last month lowered the state's fiscal 2017 revenue estimate to $7.106 billion, down nearly $131 million from an estimate made in December. The decrease is in addition to the $117 million in de-appropriations made in January.
The estimate for fiscal year 2018 was also reduced by $191.8 million from the December projection.
Iowa is not alone, the Creighton economist said. Tax collections are coming up short in other states where the economy is driven by agriculture, including Nebraska and Kansas, he said.
A surprise in cities
That's often a surprise to people in the state's urban areas, like Des Moines and Cedar Rapids, which are seeing growth in real estate, retail and manufacturing and wonder why state tax collections are not meeting expectations, Goss said.
"The urban areas are doing better, but it's not enough to offset the extended downturn we've seen in agriculture," Goss said.
The enduring weakness in agriculture is clear in Goss' monthly look at the region's rural economy, called the Rural Mainstreet Index. The index, which is based on banker surveys, tracks the economic health of rural communities in Iowa and nine other Midwestern and Mountain states that are heavily dependent on farming, ranching and energy production.
The March reading of the Rural Mainstreet Index slipped to 45.3 from 45.8 in February. That marked the 19th consecutive month the index was below 50 percent, which considers growth neutral. The last time the index was above that 50 mark was in the summer of 2015.
The March Rural Mainstreet index for Iowa fell to 40 from 46.1 in February.
Main Street squeeze
"Weak farm commodity prices continue to squeeze rural Main Street economies," Goss said about the index. He noted that over the last 12 months, livestock commodity prices have tumbled by 6.6 percent, and grain commodity prices have slumped by 0.9 percent.
The impact of the downturn in the rural economy spreads beyond the farm into rural communities, Goss noted. With farmers cutting back on expenses, equipment dealers, merchants and other suppliers are feeling the pinch, he said.
"You can really see it when you drive around the countryside these days and see all of the inventory in dealer lots," Goss said. "There are just a lot of signs of weakness right now."
Want more news on this topic? Farm Bureau members may subscribe for a free email news service, featuring the farm and rural topics that interest them most!